This post is also available in: 日本語 Español Nederlands
What is a Panel?
Opening the main side bar of Vivaldi will reveal key tools like: Bookmarks, Downloads, Notes, and History. Clicking on these icons will reveal an expanded side bar where you can interact with the selected tool. Individually, these are called "Panels".
Cast your eye below these more familiar icons and you will find a '+' icon. This icon allows you to add any website as a new Panel in your side bar – what we refer to as Web Panels.
Adding a new Web Panel
Clicking the '+' sign will open a dialog for you to enter the desired URL for your new panel. For example, below we'll add Stack Overflow as a Web Panel.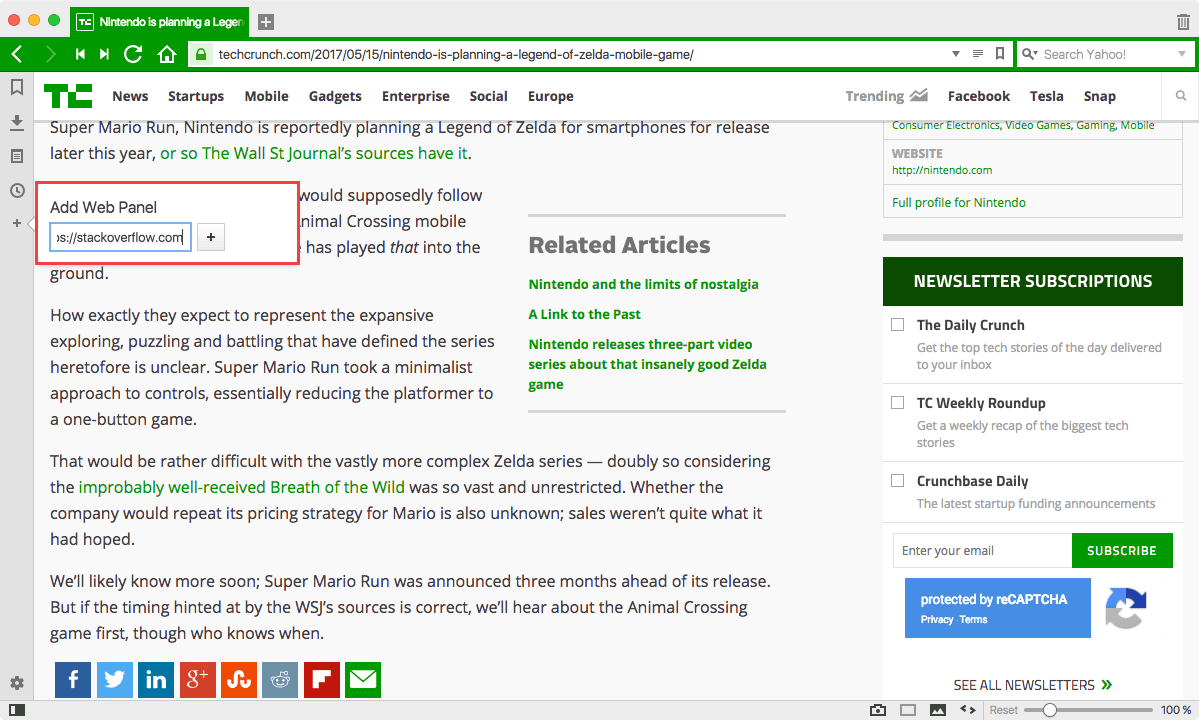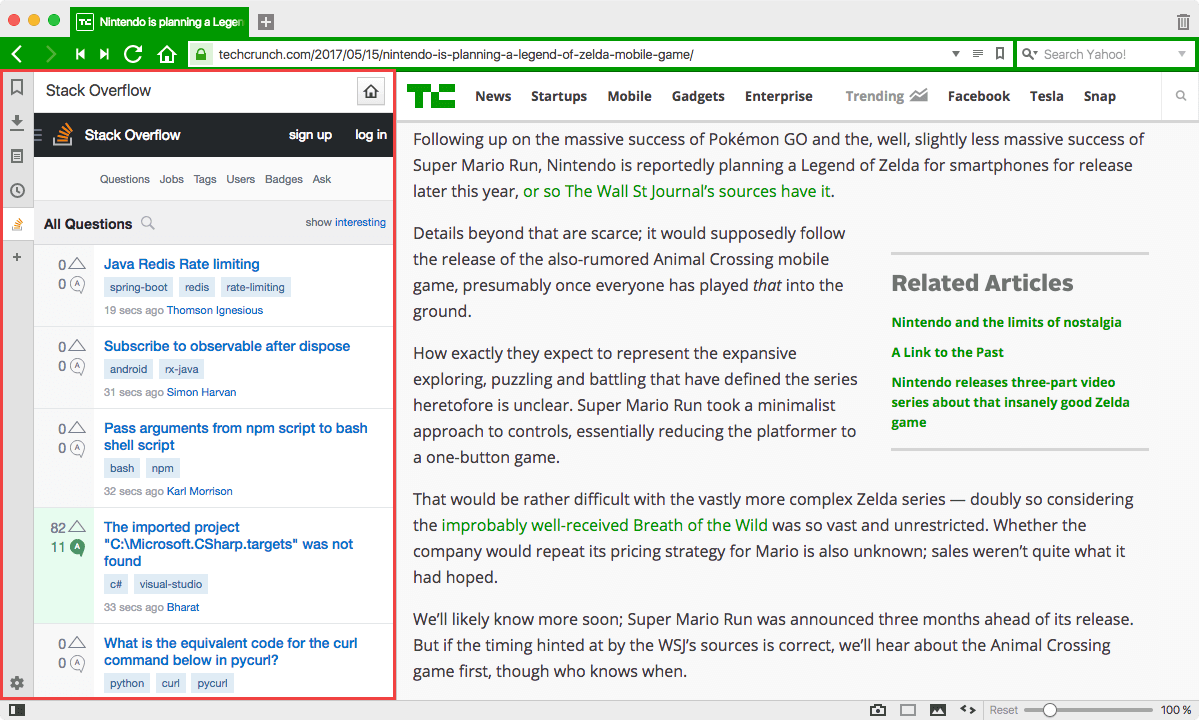 Opening the panel creates a split screen with your main browser window. This makes accessing your favourite messenger apps, social feeds and resources a breeze.
Vivaldi Tip
By default, expanding the side bar in Vivaldi will resize the content shown in your window to fit (see the image above, where the TechCrunch article fits snuggly in the space to the right). If you'd prefer to have you Panels "float" on top of your window, you can do this by going to Settings →Panel and ticking the box marked Floating Panel.
You Choose
What panels you decide to add is entirely up to you, of course. Below are a few ideas to get you started (right click on a link and select 'Add Link to Web Panel'):
Accessing your new Web Panels
Pointing and clicking isn't the only way to expand Web Panels. We've built-in a few different ways to access both the main Panel sidebar or individual Web Panels that you add, including: