This post is also available in: 日本語 Español
Vivaldi's built-in Capture tool lets you capture either a Full Page screenshot, or a Selection of the screen that you define. It can be accessed in a number of ways, letting you choose how you use it. Let's run through your options.
From the Status Bar
Capture can be accessed in your Status Bar via the camera icon. Clicking on the icon will bring up your options for capturing a new screenshot: Full Page vs Selection, "Save as…" and "Copy to Clipboard".
Vivaldi Tip
You can change the location where your newly created screenshot is saved by going to Settings → Webpages and adding a new directory path.
Using Keyboard Shortcuts
You can also use keyboard shortcuts to take screenshot snaps in Vivaldi. This means that pressing a pre-defined combination of keys will fire the associated action (e.g. capturing a Selection screenshot).
To create a custom keyboard shortcut open your Settings and search for "Capture". The available actions will display in the search results.
Click into the action you'd like to use and type your custom shortcut. Try it out!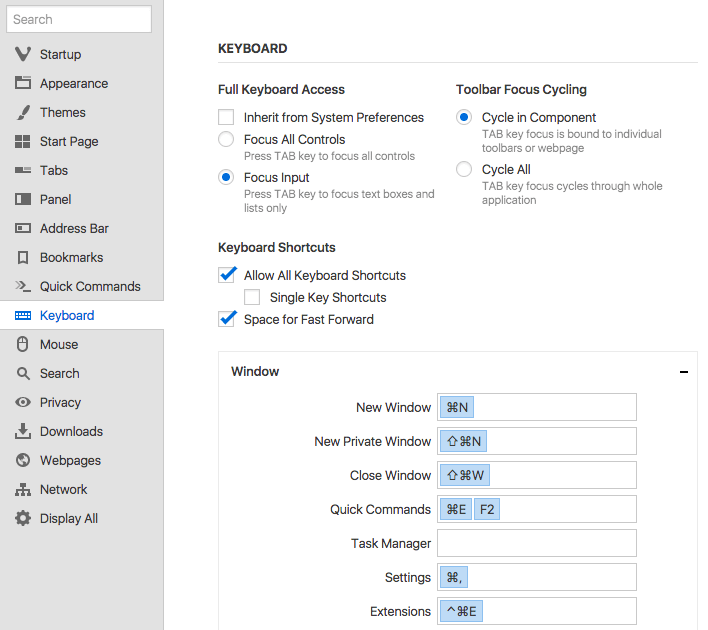 In Notes
Vivaldi has a built-in Notes tool which allows you to capture thoughts and ideas while you browse. The Capture tool is integrated directly in the Notes Panel, allowing you to attach screenshots to your notes.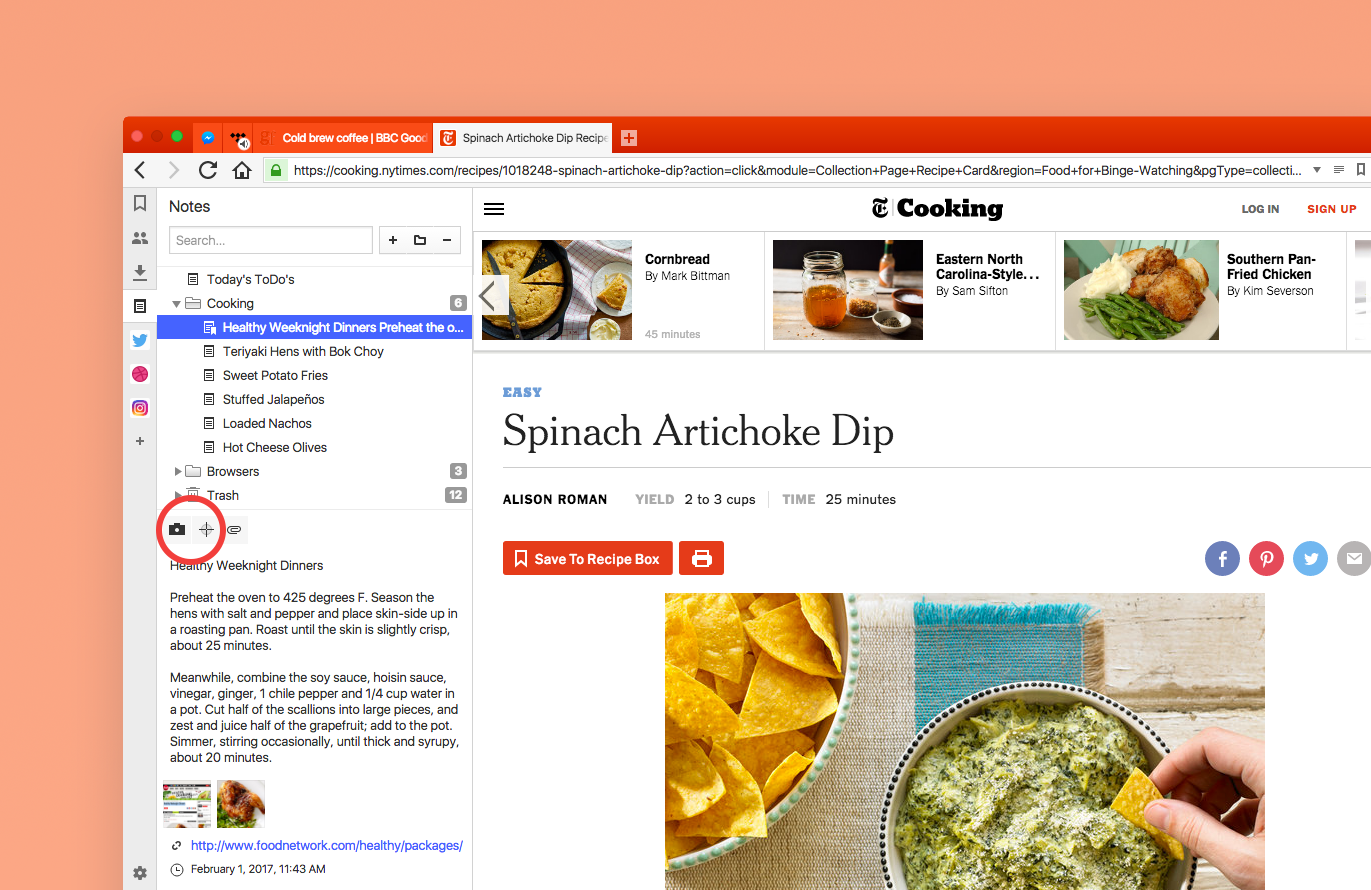 Vivaldi Tip
By default when you create a new Note, Vivaldi will fetch a full page screenshot from the site you're currently viewing and attach it to the Note. If you'd rather it didn't, you can disable this by going to Settings → Panel→ Notes (subheading).
Using Quick Commands
Quick Commands is a tool for users that like to keep their hands on the keyboard. To access the Capture tool via Quick Commands:
Open Quick Commands by pressing F2 / ⌘ E.
Enter "Capture" to filter the list of available commands.
Use ↓ ↑ arrow keys to navigate the list of Capture commands.
Press Enter to issue selected command, or
Close Quick Commands by pressing Escape key.