Support for the Flash player is  being decreased step-by-step, with the end-of-life being scheduled for the end of 2020 (Adobe Blog).
Please note that the Flash setting in Settings > Webpages > Plugins > Flash plugin does not enable Flash globally, but has to be enabled on a site with the site-specific settings. If you would like to access a site that needs to play Flash content, follow these steps:
Option 1
Click on the Flash content, usually with the message 'Click to enable Adobe Flash Player' in the middle.
Click on Allow in the pop-up.
Refresh the page.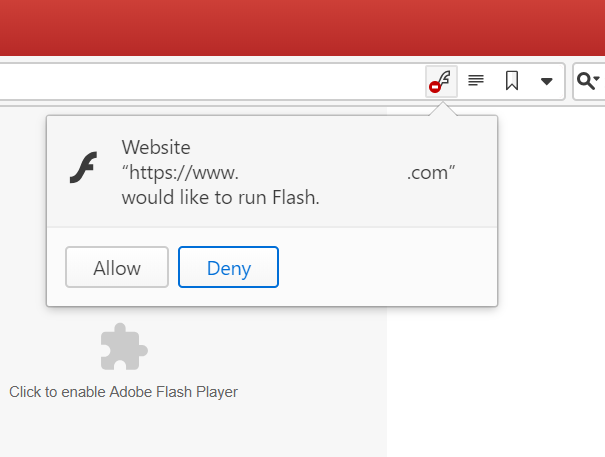 Option 2
Click on Site Info button on the Address Bar and select Site Settings.
On the settings page, scroll down to Flash and select Allow.
Reload the page if it doesn't start to work immediately.