Support for the Flash player is  being decreased step-by-step, with the end-of-life being scheduled for the end of 2020 (Adobe Blog).
If you would like to access a site that needs to play Flash content, go to Settings > Webpages > Plugins and tick the box for Enable Flash Plugin. Alternatively:
Option 1
Click on the Flash content, usually with the message 'Click to enable Adobe Flash Player' in the middle.
Click on Allow in the pop-up.
Reload the page.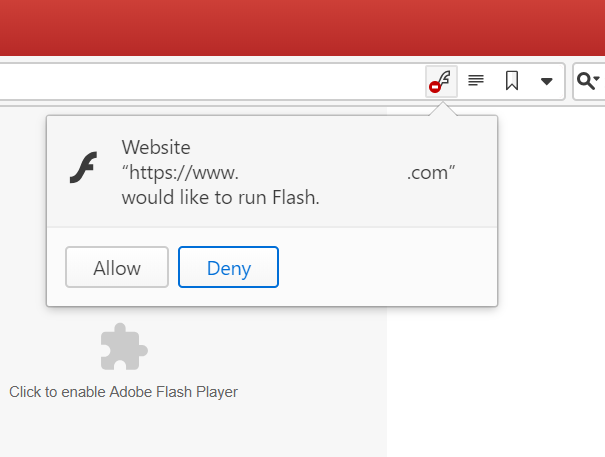 Option 2
Click on Site Info button on the Address Bar and select Site Settings.
On the settings page, scroll down to Flash and select Allow.
Reload the page if it doesn't start to work immediately.
Was this page helpful?
Let us know if something's missing. That's the only way we can improve.