The Flash player behavior has now changed to enhance security. Flash content does not play automatically anymore.
Please note that the Flash setting in Settings > Webpages > Plugins > Flash plugin does not enable Flash globally, but has to be enabled on a site with the site-specific settings. If you would like to access a site that needs to play Flash content, follow these steps:
Click on the security badge in the address bar.
Click on "Always allow on this site".
Reload the page if it doesn't start to work immediately.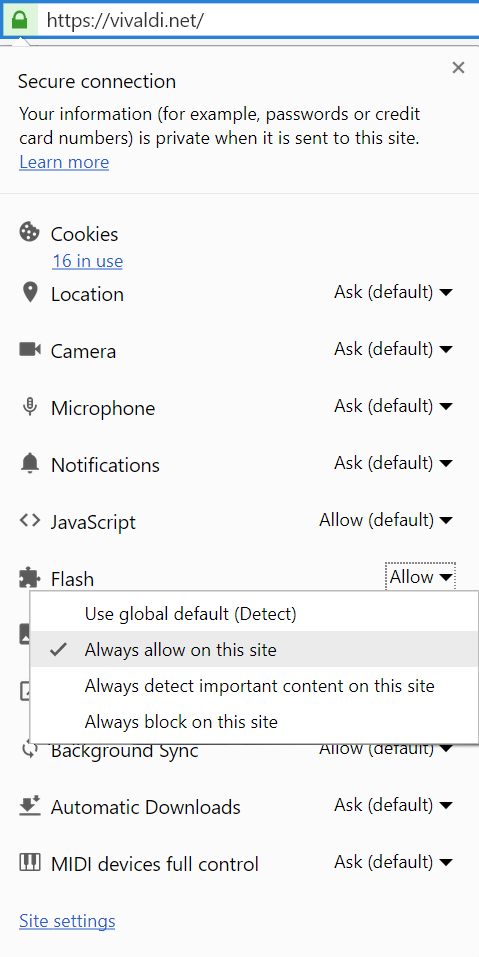 We are currently working to make it easier for Flash to run by making a clearer and easier way to re-enable it.