Vivaldia 2
This post is also available in:

日本語

Français

Deutsch

Српски

Português

Български
Vivaldia is a game series developed by Porcelain Fortress for Vivaldi. Vivaldia 2 is an arcade-style runner game, where, as the character Vivaldia, you embark on an adventure and fight against the evil Robot Overlord to save the Lost Valley.
While the first Vivaldia game is integrated into the Vivaldi browser on desktop and Android, Vivaldia 2 can be played on the web on any device and browser.
Playing the game
To play Vivaldia 2:
Select New Game.
Choose your mode:
Decide, whether you'd like to start with the tutorial or get straight to playing.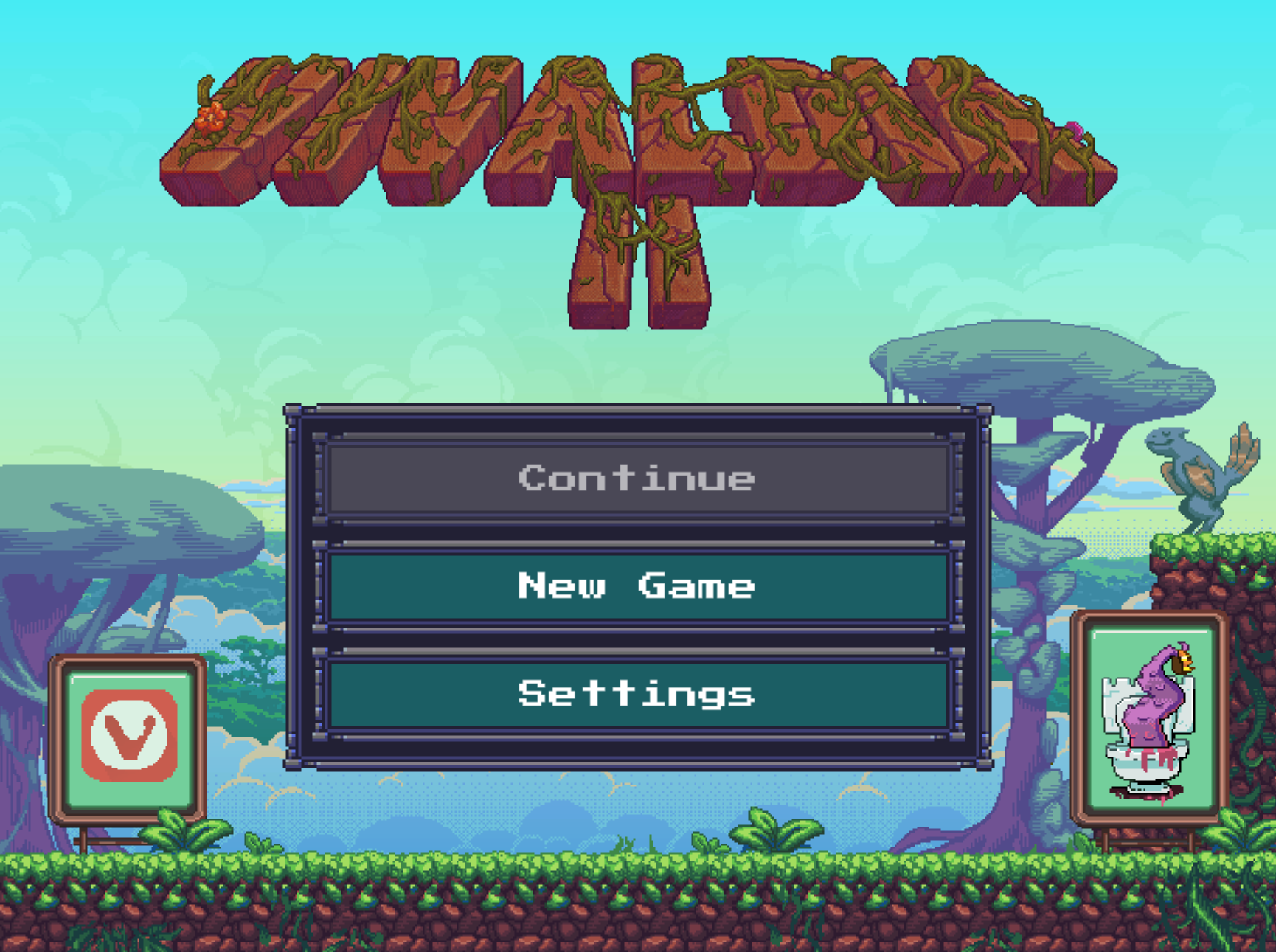 Game inputs on desktop:
← and → – move left and right
↑ – climb up and proceed to the next level
↓ – crawl and climb down
N or Space – jump
M – shoot
The game can be played with a game controller as well.
On a mobile device with a touch screen, you can display the controller buttons on the screen or play with a connected game controller.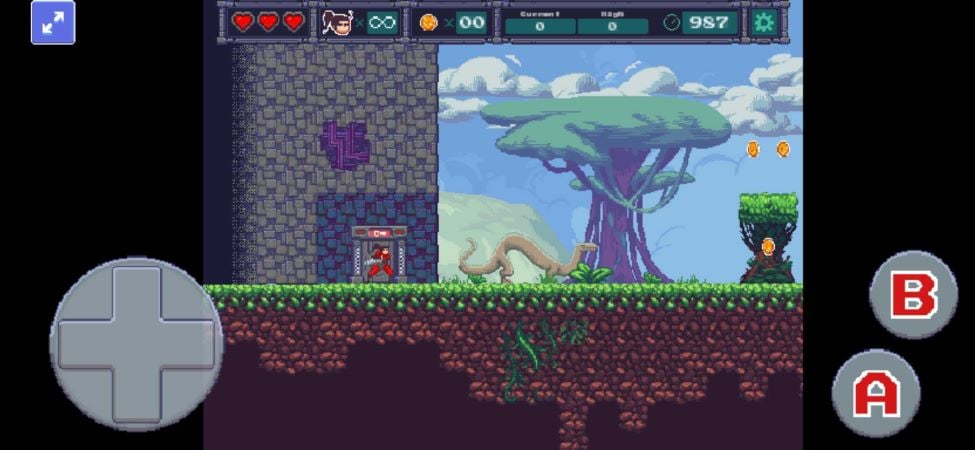 To get the best experience, enable full-screen mode, by clicking/tapping on the double-ended arrow in the top left corner.
You get points by collecting golden coins and other (hidden) treasures, and for defeating enemies. Additional points are given at the end of each level if you pass the level in good time.
---
Settings
Game settings
Go to Settings > Game to adjust the volume of in-game sounds. You can adjust the volume separately for:
Sound effects (SFX)
Music
Ambience
Set the volume to 0 to mute the sound.
If you've connected a game controller to your mobile, you can hide on-screen input buttons by going to Settings > Game and enabling Hide touch input.
Language
To change the language of the game:
Go to Settings > Language.
Select the language of your choice.
Was this page helpful?
Let us know if something's missing from this article. That's the only way we can improve.