Read and follow blogs
This post is also available in:

日本語

Русский

Français

Español

Српски
One of the great perks of the Vivaldi Community is that we've given you space where you, our members, can share your thoughts in personal blogs. It's all free and ad-free! Even if you don't want to blog yourself, you can read and follow blogs by other Vivaldi Community members. Here's how.
Reading blogs
To browse through Vivaldi Community posts, go to Vivaldi.net, the homepage of the Vivaldi Community.
Featured on the homepage, are the posts that have piqued our interest. We hope you like this curated selection.
You can also browse through the numerous categories.
Categories
There are 24 categories in total. Those include:
21 different topics,
"Featured" – blog posts highlighted by the Vivaldi Team,
"Miscellaneous" – includes all uncategorized blog posts, and
"Recent" – the latest posts from all categories.
When you're logged in, you can find Recent posts also on Dashboard > Reader.
Local blogs
To read the browser and community blogs in other languages, click on one of the languages listed in the top right corner of Vivaldi.net.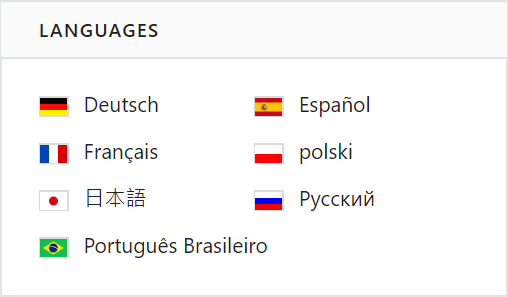 ---
Searching blogs
To find blogs, use the search box on the right-hand side, between Languages and Categories. Search results can be sorted both in ascending and descending order by Date, Title and Name.

You can also search for blogs from the top right corner of Dashboard > Reader.
---
Following blogs
To follow a blog:
Make sure you're logged in to your Vivaldi account.
Open the blog you want to follow.
Click on the Follow button in the top left corner.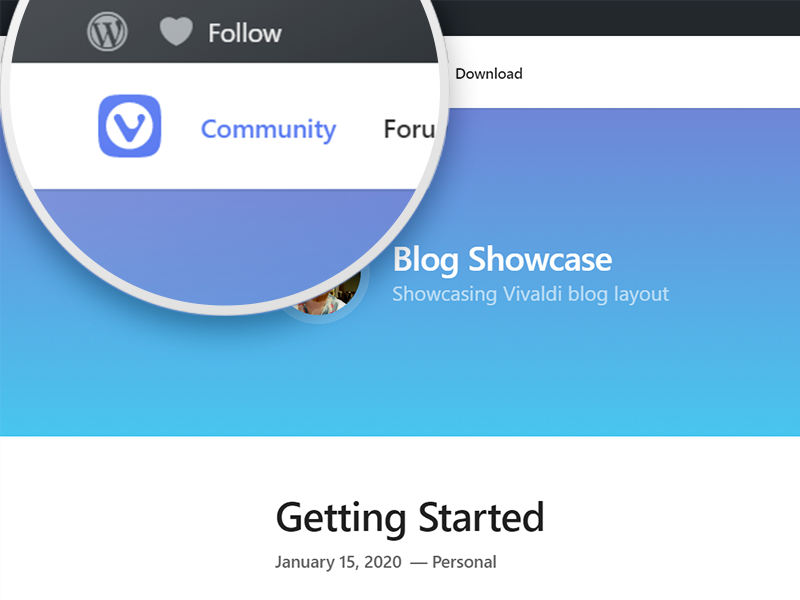 You can find all the posts by the users you follow on Dashboard > Reader > Following (in the menu on the right side).
---
Lists
An addition or alternative to following blogs is adding and organizing them into Lists. To create a list and add blogs to it:
On Dashboard > Reader > My lists click Create new list and add blogs manually.
On Dashboard > Reader, locate the Add to lists button at the footer of a blog post, and add the blog to an existing list or create a new list.
Was this page helpful?
Let us know if something's missing from this article. That's the only way we can improve.