Browsing the Forum and reading topics
This post is also available in:

日本語

Русский

Français

Српски

Українська
The Vivaldi forum is a place to talk about the browser, share customization ideas and clever tricks, troubleshoot bugs, shape the browser's development and, why not, just talk about tech with like-minded people from around the world.
Forum categories
Topics are divided into 5 main categories with many subcategories.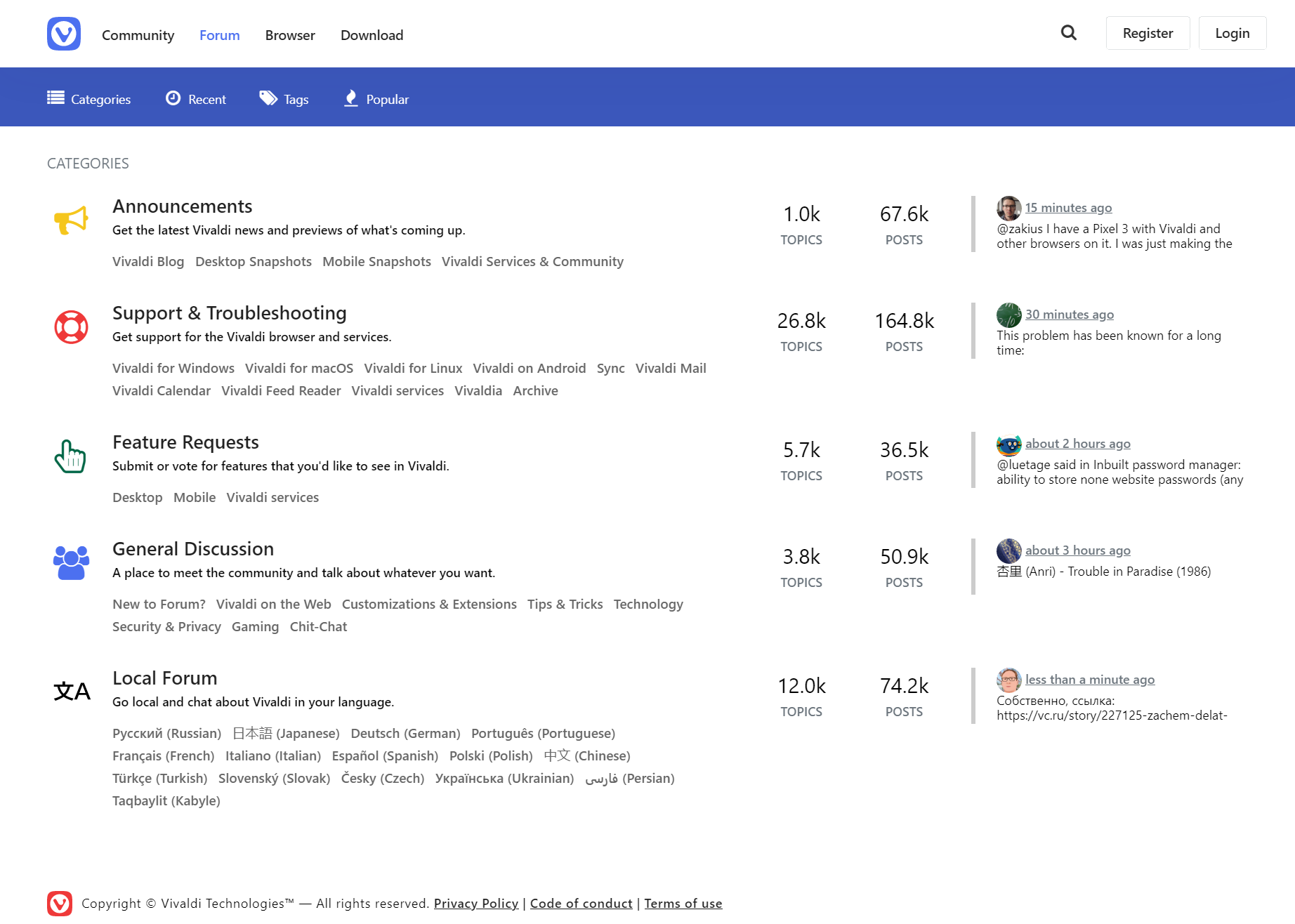 ---
Watching and ignoring categories and topics
To follow or unfollow a category, open it and select your preferred option, Watching or Ignoring, from the drop-down menu above the list of topics. In case the category has subcategories, the menu is between subcategory folders and topics. In addition to watching/ignoring the current category, the change will also apply to all subcategories.
To follow or unfollow a specific topic, look for the same menu in an open topic (see image below). In addition to just Watching and Ignoring, there's also an option Not Watching.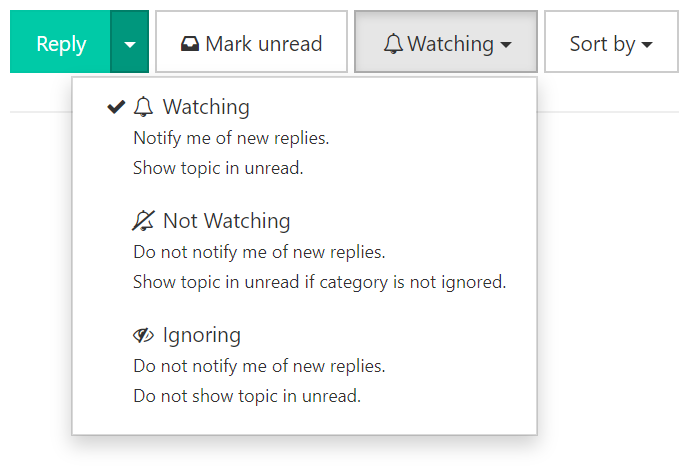 All your Watched topics are listed on https://forum.vivaldi.net/me/watched. You can access it on your profile from the menu on the edge of your cover image > Watched.
---
Unread & Recent posts
New posts in categories that you watch but haven't seen before will appear in the Unread section. Fresh watched posts, both read and unread, are listed in the Recent section.
---
Tags are another good way to find discussions related to topics you're interested in. When you create a topic, you can also add tags. Please use the existing ones as much as possible.
---
Popular topics
Most discussed topics of the day / week / month and all time can be found there.
---
Upvoting posts
If you like or agree with a post you can upvote it.
Voting is most used in the Feature Requests category. We use upvotes to determine the most popular feature requests.

The button will turn green once you've cast your vote. You can view the posts you've upvoted on https://forum.vivaldi.net/me/upvoted. It is also available under your profile page if you click on the blue menu button below the cover image.
Every time a post or comment is upvoted, the author's reputation increases by one point.
Was this page helpful?
Let us know if something's missing from this article. That's the only way we can improve.