Profile on the Forum
This post is also available in:

日本語

Русский

Français

Deutsch

Српски

Українська

Português

Български
Forum Profile
To view your account's profile, click on the avatar (username's first letter if you haven't uploaded an image) in the top right corner of the forum and select your username. You can change your online status and access other pages from the same menu.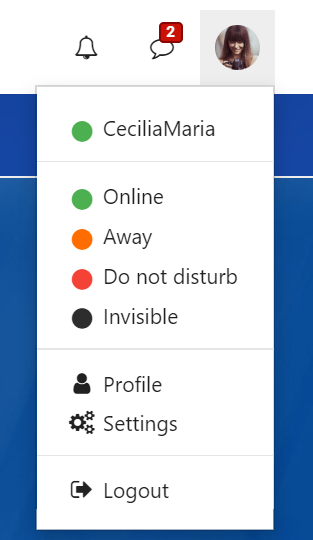 On your profile, you'll see various information about your account. To access some of it, click on the circular button on the edge of the profile cover image to open the menu (see image below).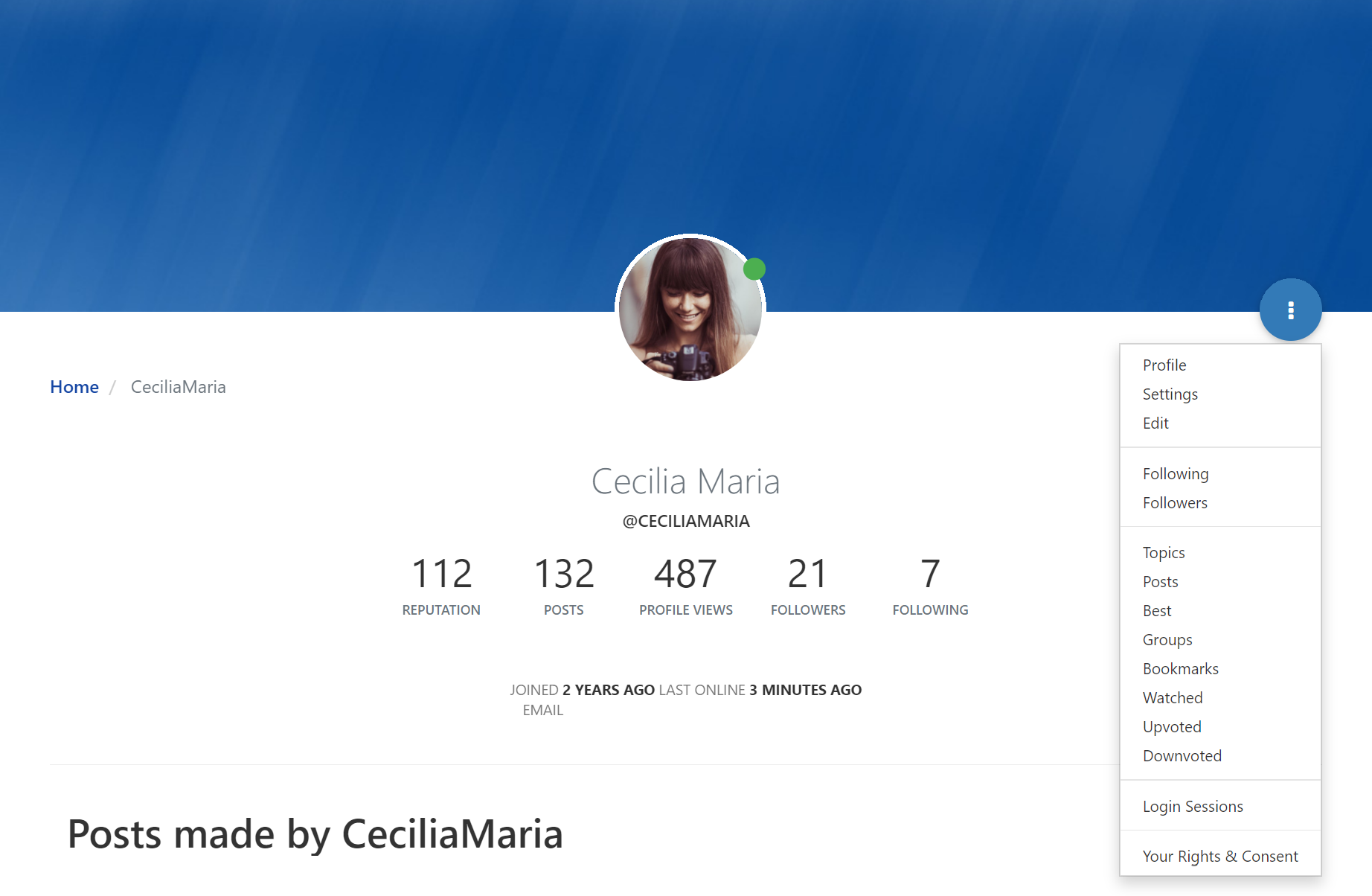 ---
Profile Cover image
To change your profile's cover image, hover over the image and click on the leftmost button to upload a new image, middle button to reposition the current image and on the right to remove the image.
---
Account Profile
To view and change your account information (e.g. login password, avatar), open the account menu from your avatar and select Profile.
For more information about your Vivaldi account, browse the help pages in the Account category.
Was this page helpful?
Let us know if something's missing from this article. That's the only way we can improve.