Uninstall Vivaldi on Windows 10
This post is also available in:

日本語

Русский

Français

Español

Deutsch

Nederlands

Српски

Português

Български
If you have issues uninstalling Vivaldi while using Windows 10, Windows 10 provides two different UIs to add/remove programs: the old style UI, and a new modern look (see screenshots below).
Only the older style UI will allow a non-admin user to uninstall a single user installed program.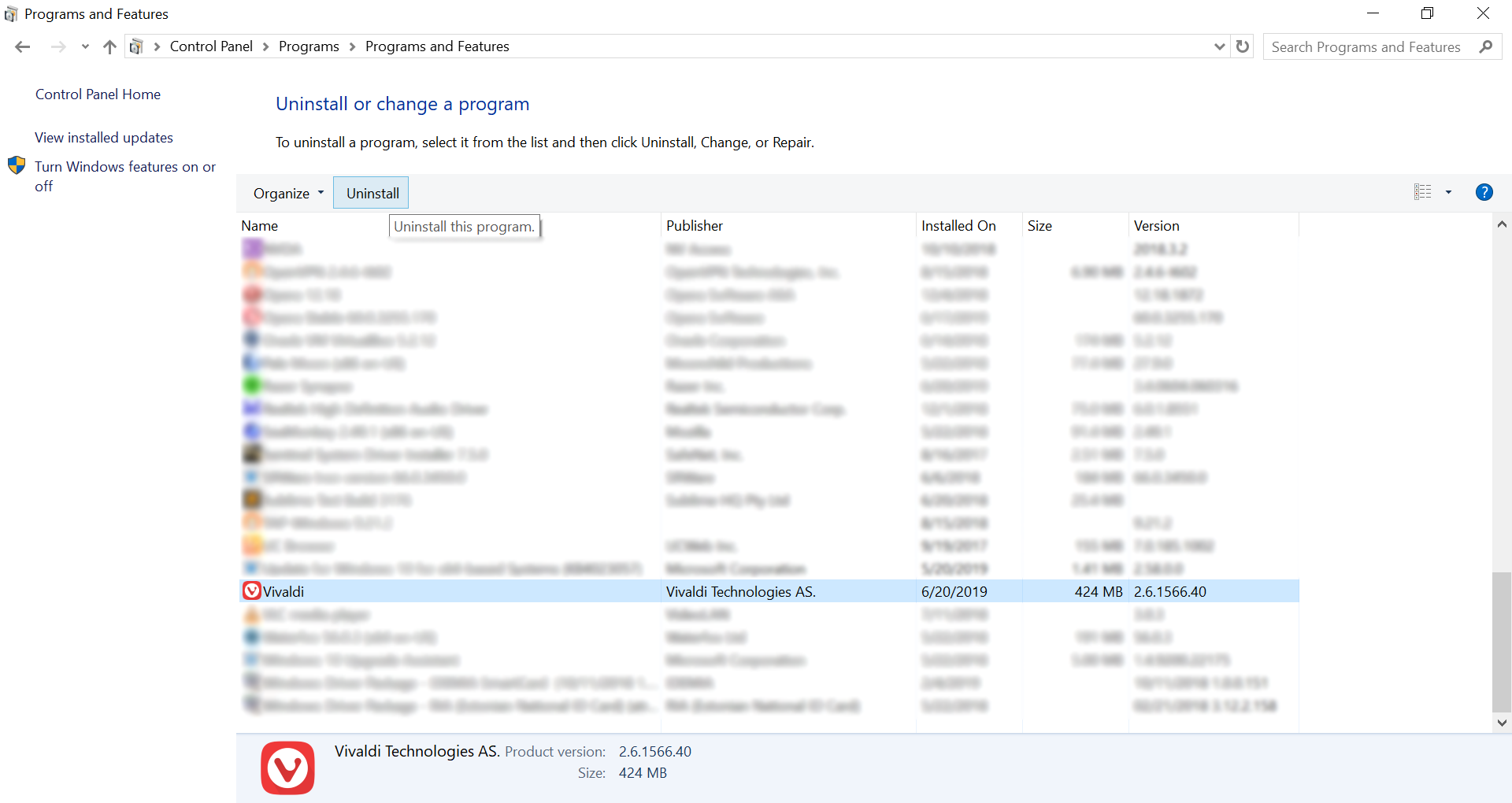 Older add/remove program Windows UI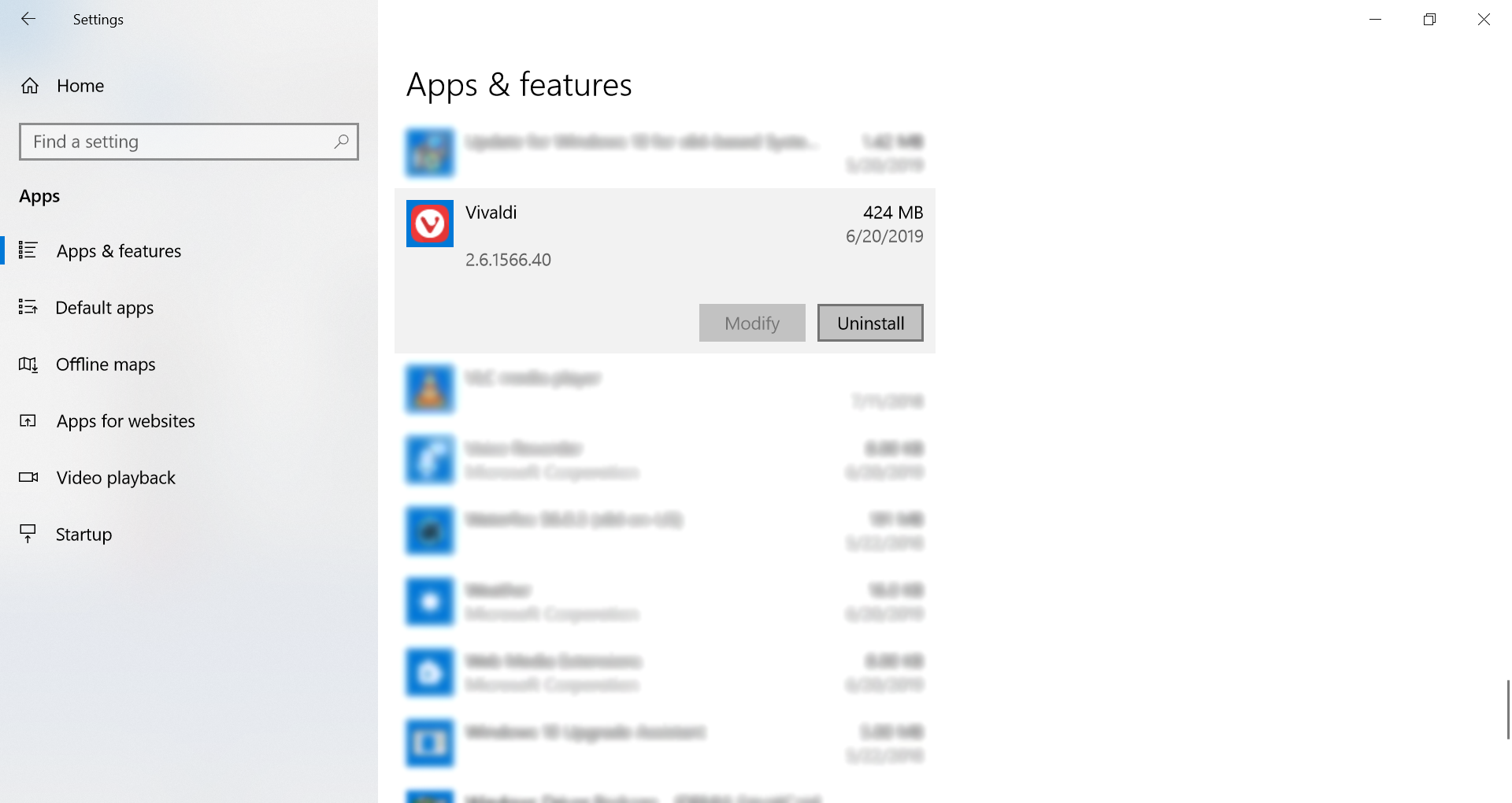 New add/remove programs UI in Windows 10.
To uninstall Vivaldi from Windows 10, make sure that you are using the old add/remove UI.
To ensure that you are, follow these steps:
Use ⊞ WinKey+R to open the Run dialog,
Type: control appwiz.cpl,
Press OK,
Scroll down to the "Vivaldi" entry and double click it.
Alternatively, you can also uninstall the browser by using the setup.exe we include with Vivaldi and calling it directly, e.g. assuming the version number is 1.7.735.29, start the run dialog and then issue the following:
%LOCALAPPDATA%\Vivaldi\Application\1.7.735.29\Installer\setup.exe --uninstall --vivaldi

If you still run into issues when attempting to uninstall Vivaldi from Windows 10, please get in touch with our support team on vivaldi.com/contact.
Other operating systems
If you use macOS, Linux or another version of Windows, head here for instructions on how to uninstall Vivaldi.
Was this page helpful?
Let us know if something's missing from this article. That's the only way we can improve.