Speed Dials in Vivaldi allow you to quickly access your favorite websites from the Start Page. You can customise the Bookmarks included in your Speed Dial, or add custom Speed Dials and folders to organize your content.
How to add bookmarks to the Speed Dial
Click the big '+' button on the Speed Dial page.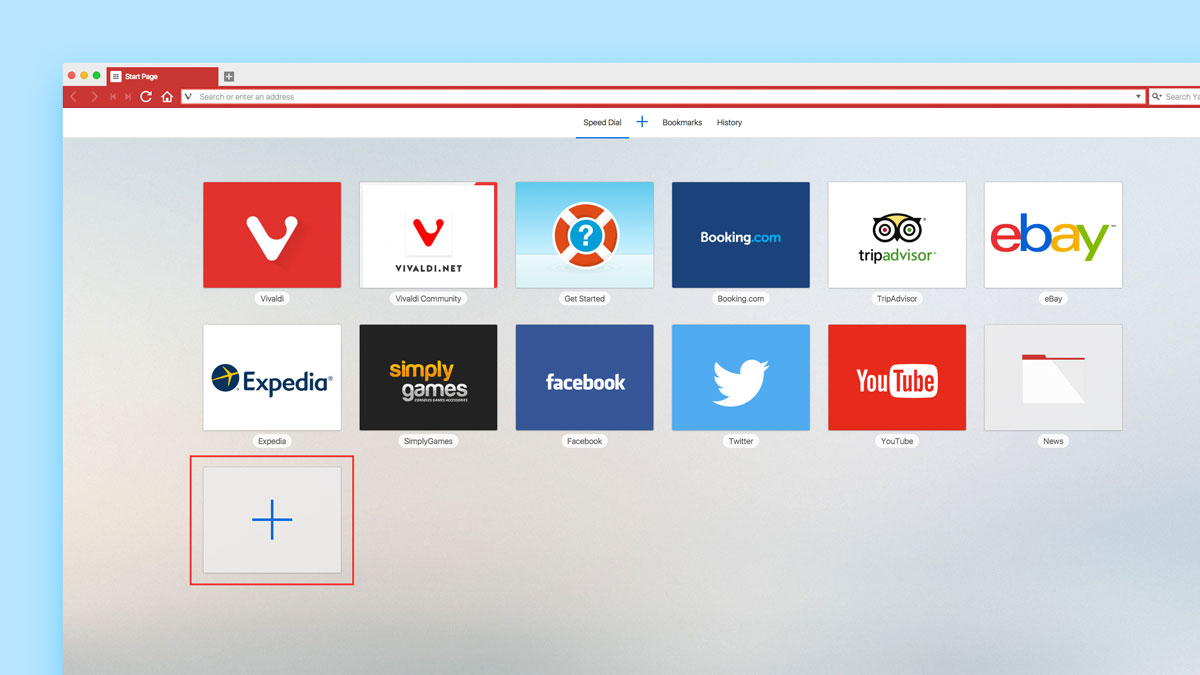 Type a website address, or choose one from the suggestions in the bottom panel.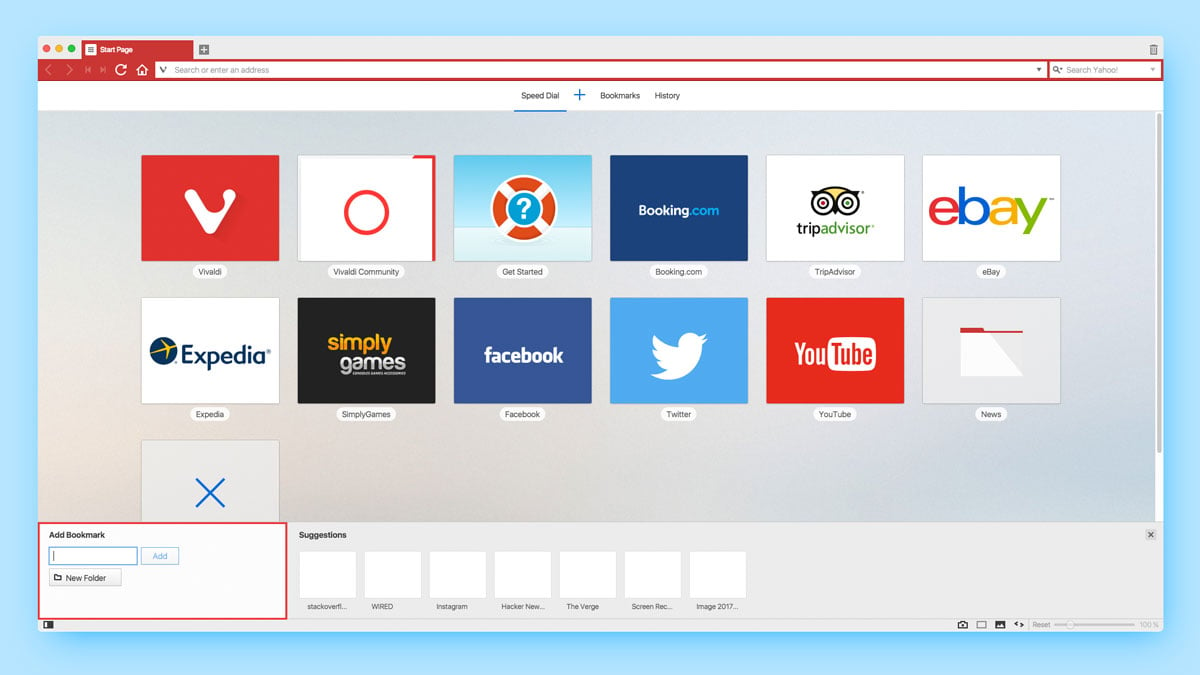 How to delete a Speed Dial bookmark
Hover briefly on the bookmark thumbnail then click on the 'X' in the upper right corner to remove the link from your Speed Dial.
How to set any bookmark as a Speed Dial
Copy or move the bookmark to the Speed Dial bookmark folder in the Bookmarks Panel.
How to organize your Speed Dials using folders
Click the '+' button as if you were adding a new Bookmark to your Speed Dial, then click the 'New Folder' button.
How to create a new Speed Dial
Click the + button on the Start Page navigation located next to Bookmarks and History entries to add new Speed Dial.
Tip: Any existing bookmark folder can be set as a Speed Dial. Select any bookmark folder in Bookmarks Panel and check Use as Speed Dial option.
How to upload a custom thumbnail to a Speed Dial icon or Speed Dial folder
Right-click a Speed Dial icon or a Speed Dial folder and choose Select Custom Speed Dial Thumbnail option from the context menu.
Upload your image to replace the thumbnail. Most image formats are supported, including animated GIFs.
How to change the background of the Speed Dial page
Go to Setting / Preferences > Start Page.
Tick the Show Background Image box.
Choose between the pre-set backgrounds or add your own background image.
[Windows 8 and above only]  Your desktop wallpaper will appear in your Start Page settings by default, from where you can select to use it as your Start Page background image. Another way to change the background is to right-click your desktop background image and select Use current desktop background picture as Start Page background image from the context menu.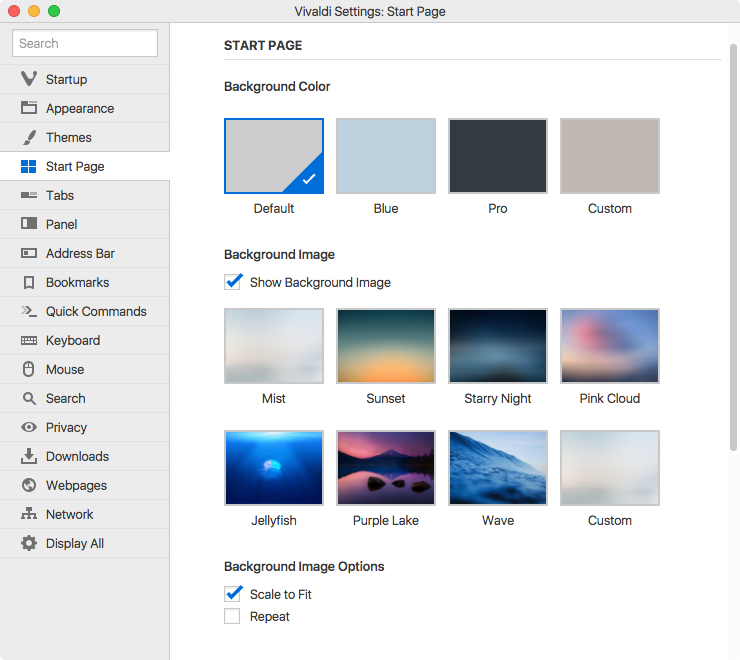 Other Speed Dial Settings
In Settings > Start Page, you can adjust other aspects of Speed Dial behaviour such as:
Toggle display of Speed Dial titles to always show, never show or only show when needed.
Show/Hide the 'Add' button to free up screen real estate
Change the maximum number of columns that display
The Maximum Columns setting allows you to set the amount columns of thumbnails to be shown per Speed Dial. Select None to let the thumbnails fill in all available space.