Bookmarks
This post is also available in: 日本語 Español Português Français
Find out more about the different ways to access and add new Bookmarks in the Vivaldi browser.
Accessing bookmarks
In Vivaldi you can access and manage your bookmarks from multiple locations in the browser:
---
Managing bookmarks
Adding new bookmarks
Then add the URL, a title, a description and a nickname. (Only the URL is mandatory.)
Editing bookmarks
To edit bookmarks open either the Bookmarks Panel or Bookmarks Manager. There you can add, edit, rearrange and delete bookmarks.
---
Importing and exporting bookmarks
To import bookmarks, click on the

Vivaldi menu > File > Import Bookmarks and Settings and select, where you want to import the bookmarks from. Alternatively, click on the

Import button located near the top right corner in the Bookmark Manager.
Bookmarks can be imported from another browser you have installed on the same computer or from a Bookmarks HTML file.
When the bookmarks have been imported, you can find them all in a new folder after all other bookmark folders, just above the deleted bookmarks.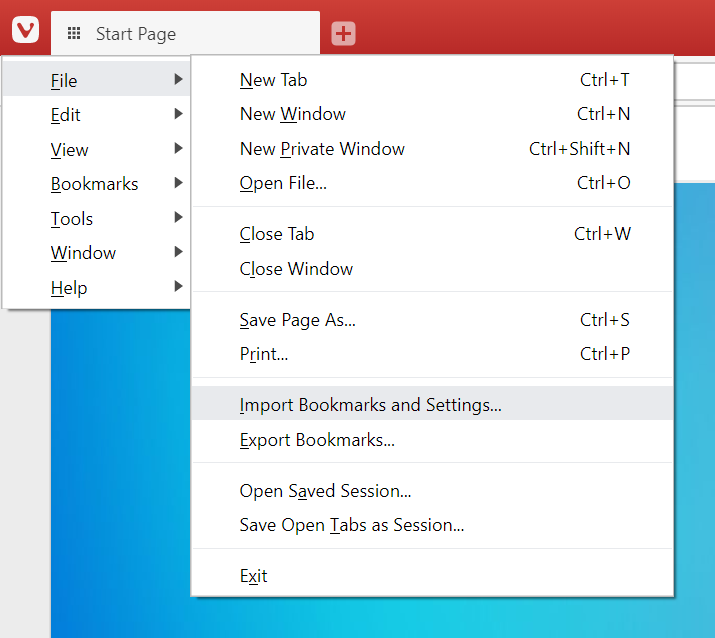 To export bookmarks from Vivaldi, click on the

Vivaldi menu > File > Export Bookmarks. Bookmarks will be saved as an HTML file.
---
Syncing bookmarks
To keep your bookmarks in sync across multiple Vivaldi browsers on different devices, use Vivaldi's Sync feature.
If your other computer uses any chromium-based browser, not just Vivaldi, necessary files can be copied across manually from the file manager.
To do that:
Open vivaldi://about.
Make a note of the directory listed under Profile Path.
Open a system window (Finder or Explorer).
Search for Vivaldi folder following the path you noted above.
Copy across bookmarks, history, tabs, etc (see image below).

If you want to copy your files to a non Vivaldi browser, exclude Notes and Preferences files.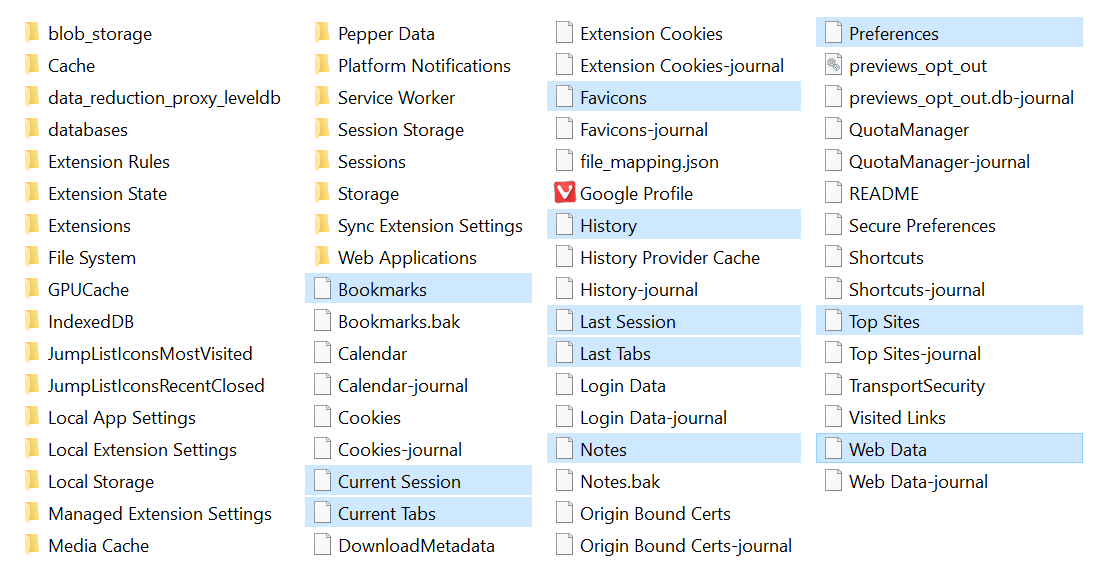 Was this page helpful?
Let us know if something's missing from this article. That's the only way we can improve.