Keyboard Shortcuts
This post is also available in:

日本語

Русский

Français

Español

Nederlands

Српски

Ukrainian

Português
Most things can be done in Vivaldi with the keyboard alone, such as opening, closing and switching Tabs, toggling the visibility of UI elements and creating Notes.
Adding or editing shortcuts
Go to Settings > Keyboard to start adding or editing shortcuts.
Delete a keyboard shortcut hover the mouse cursor over the shortcut and click the Clear Shortcut button to the right of the input field.
To edit a shortcut, place the cursor in the input field and enter the preferred key sequence.
To reset the default keyboard shortcut, hover over the shortcut and click on Restore Default Shortcut.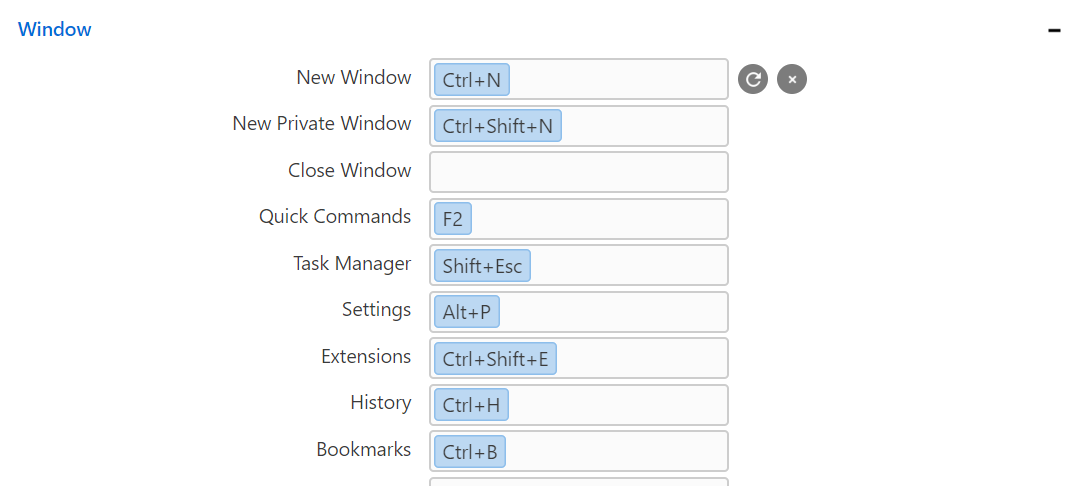 While browsing, use the keyboard shortcut Ctrl+F1 / ⌘ F1 to view a cheat sheet of all the available keyboard shortcuts.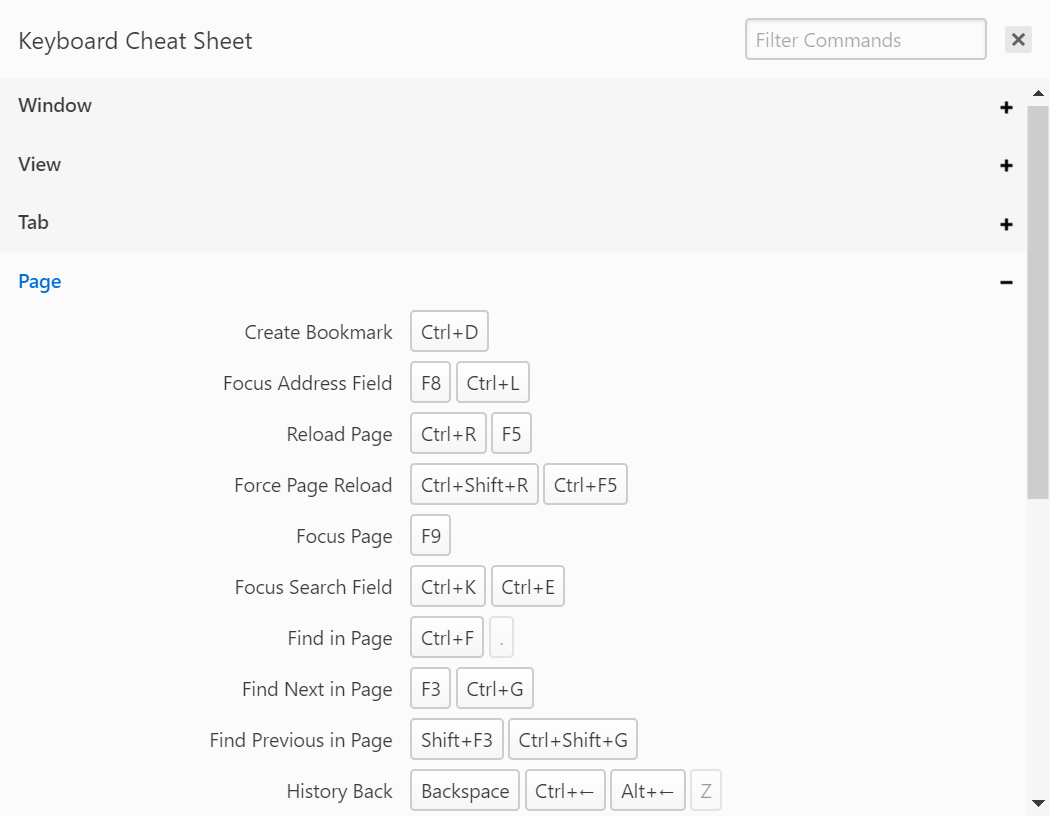 To learn about Webpage Access Key Shortcuts, check out the Help Page here.
---
Keyboard modifiers
There are many useful actions that can be done using the keyboard keys together with the mouse. Here's a few:
Was this page helpful?
Let us know if something's missing from this article. That's the only way we can improve.