Webpage Access Key Shortcuts
This post is also available in:

日本語

Русский

Français

Español

Deutsch

Nederlands

Српски

Português

Български
Access Keys are a way to access key functionality of a web page through keyboard shortcuts. Each website can define these shortcuts, so that the website is easily accessible from a browser.
To view the available shortcuts, either:
Use the shortcut Alt Shift / Ctrl ⌥ and the listed key to run the shortcut on the webpage.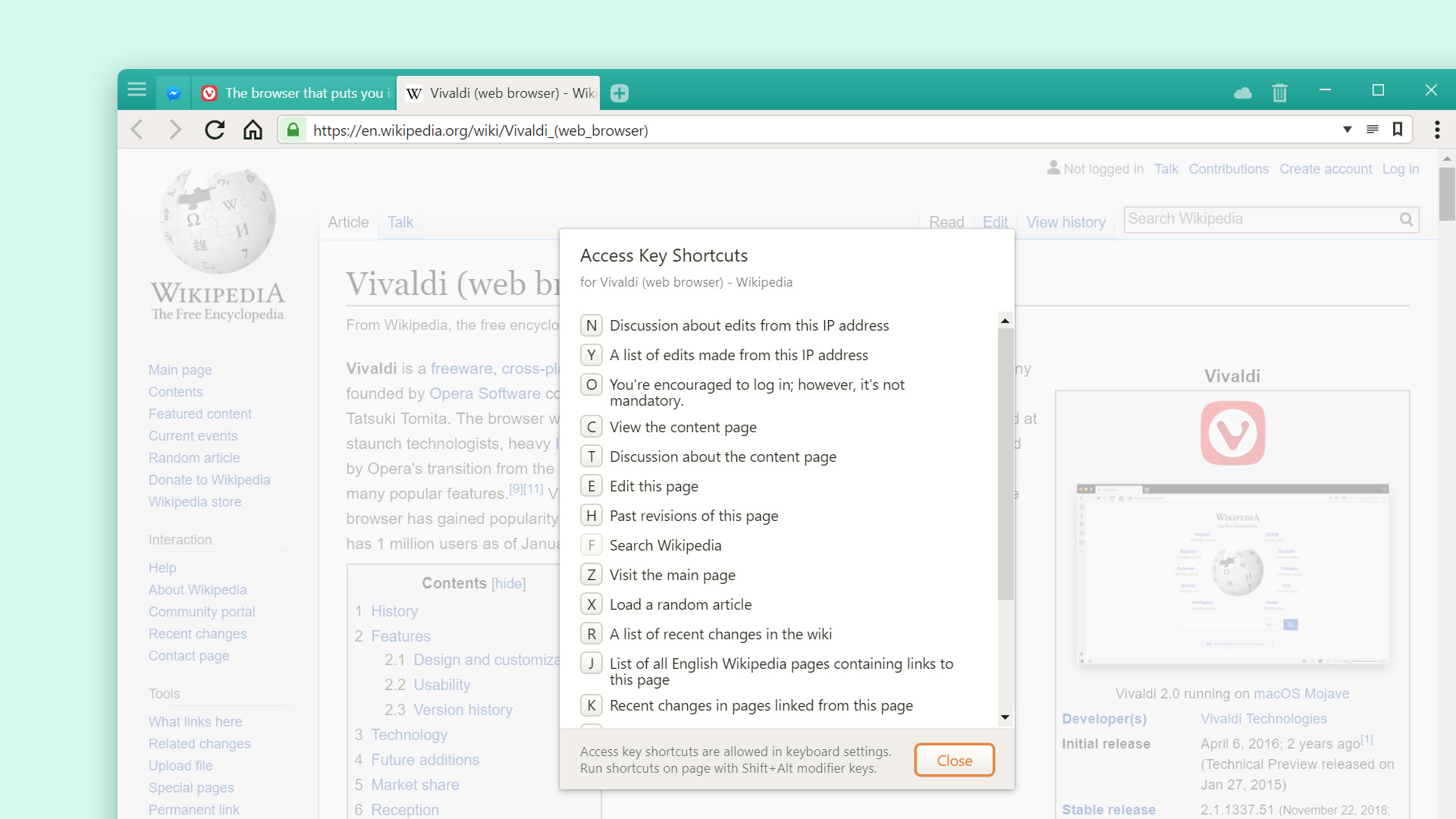 Was this page helpful?
Let us know if something's missing from this article. That's the only way we can improve.