Settings
This post is also available in: 日本語 Русский Español Français Deutsch Nederlands Српски Ukrainian
Use Settings to customise the look of the browser, log in to your Vivaldi account to synchronise your browser data, review privacy settings and much more.
Accessing Vivaldi Settings
There are multiple ways to access Settings in Vivaldi:
Settings are divided into sections listed on the left side of the window. For example, to open Settings in a new Tab instead of a separate window go to Appearance > Window Appearance and tick the box for Open Settings in a Tab.
It's possible to display all settings at once by choosing Display All located at the bottom of the list.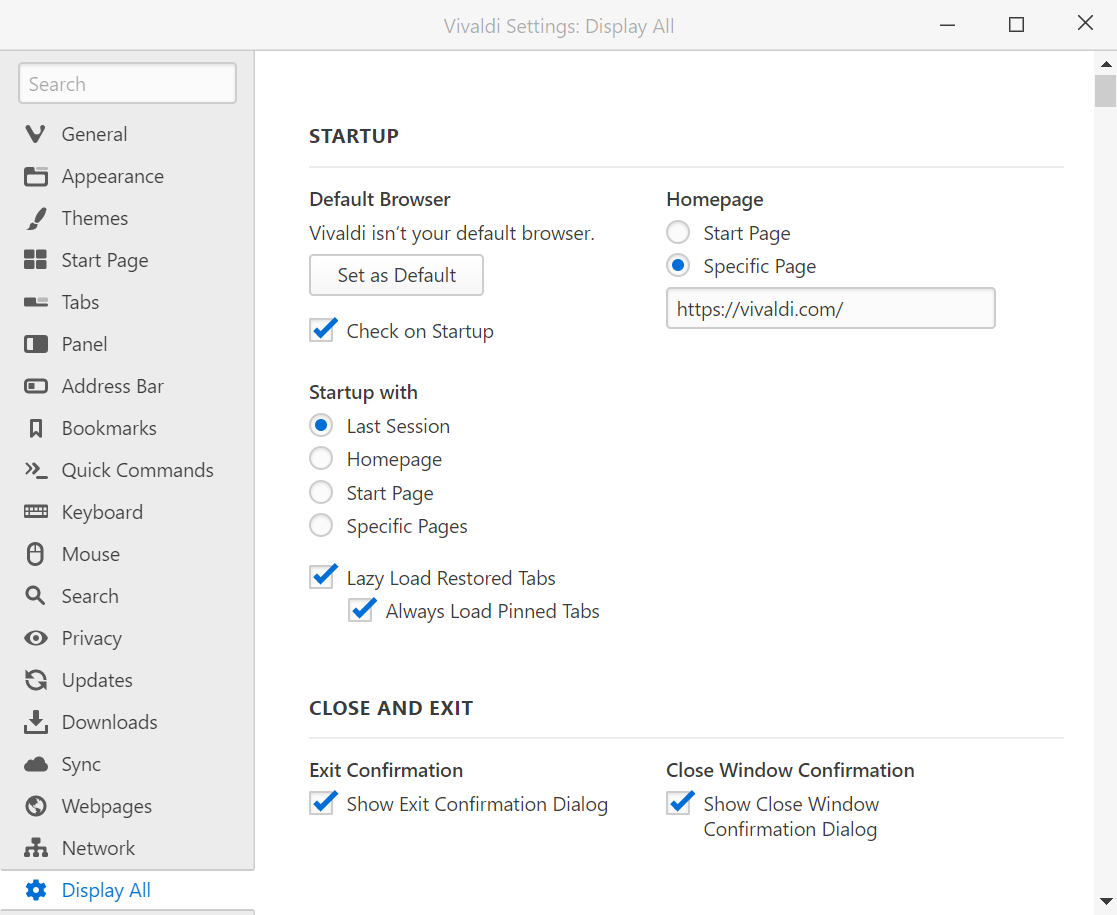 You can also search for the setting you want to modify by entering its term in the search field above the section list.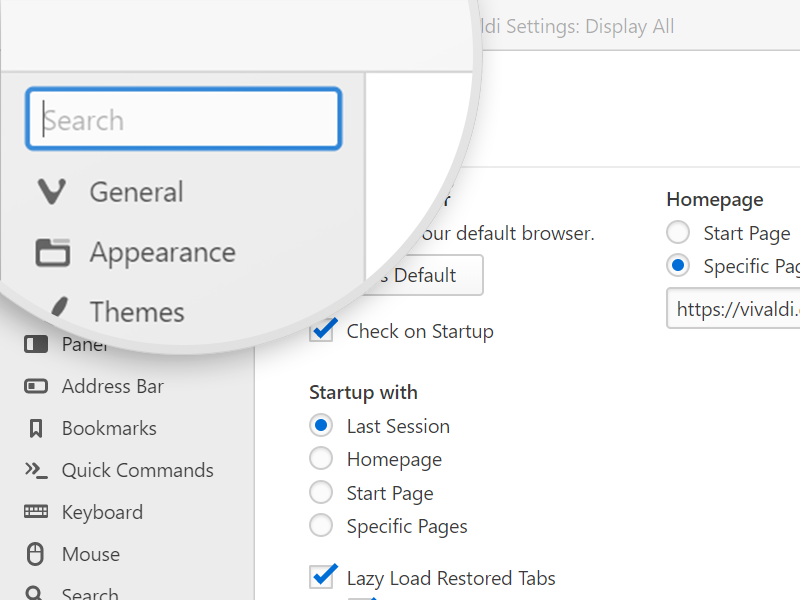 Many of the settings will be applied immediately; however, if a restart of the browser is needed for changes to be applied it will be denoted next to the setting as applicable.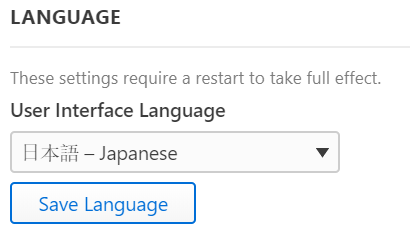 Was this page helpful?
Let us know if something's missing from this article. That's the only way we can improve.