Most things can be done in Vivaldi with the keyboard alone, such as creating windows, tabs and Notes.
Adding or editing shortcuts
Go to Settings > Keyboard to start adding or editing shortcuts.
Delete a keyboard shortcut using the (x) Delete button to the right of the input field.
To edit a shortcut, place the cursor in the input field and enter the preferred key sequence.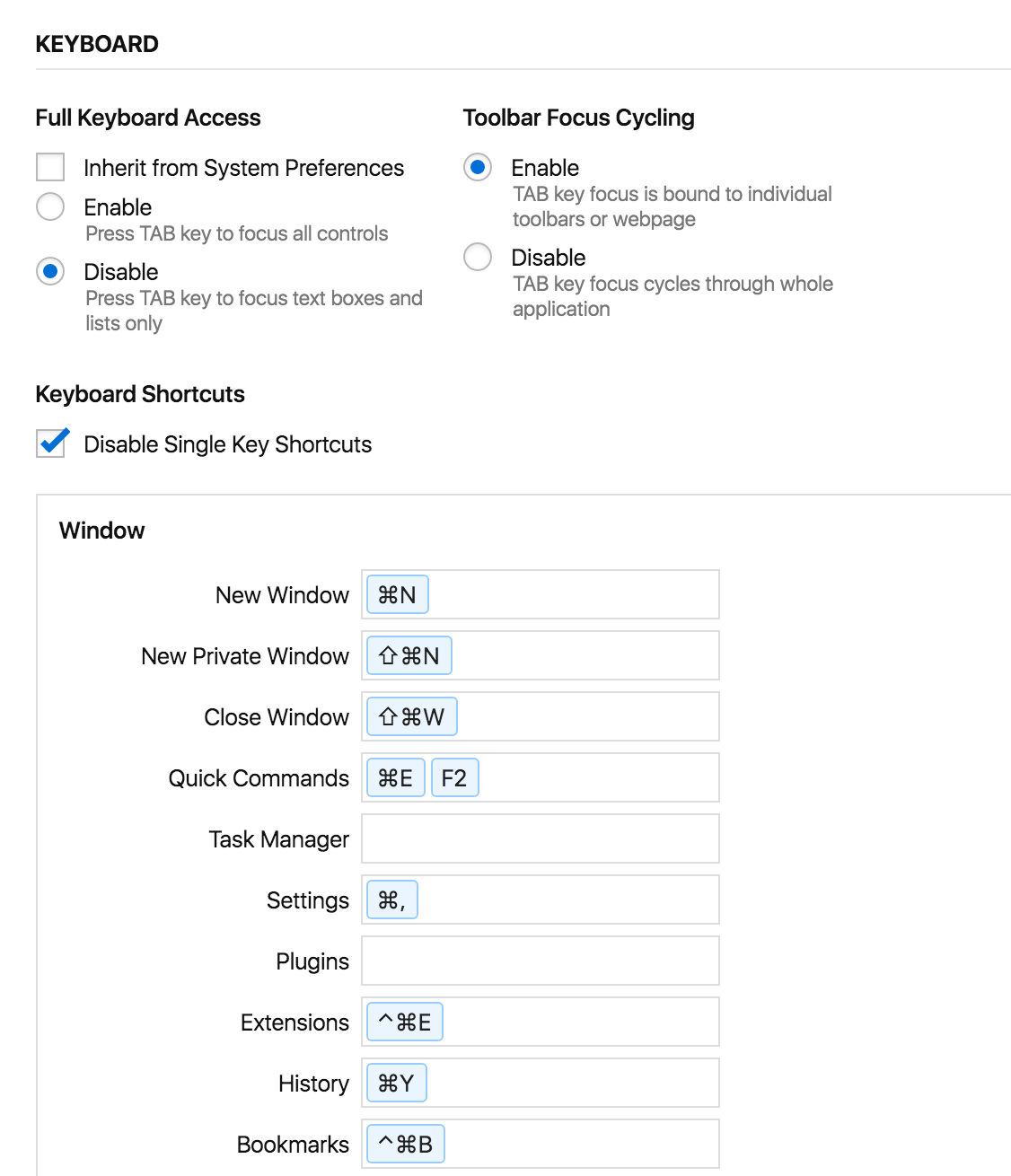 Tip
The keyboard shortcut Ctrl F1 / ⌘ F1 gives you a cheat sheet of all the available keyboard shortcuts.