Find in Page
This post is also available in:

日本語

Русский

Français

Español

Deutsch

Nederlands

Српски

Українська

Български
To search for a specific term or phrase on a webpage, use the browser's Find in Page feature.

To search a webpage in Vivaldi:
Open the search field:
A search field will open on top of the webpage and below the Address Bar;
Enter the search term and press Enter;
To navigate between the results, use:

arrow buttons next to the search field;
Keyboard Shortcuts Enter or F3 to move to the next search result and Shift + F3 to move to the previous result.
Quick Commands by typing 'Find Next in Page' and 'Find Previous in Page';
Mouse Gestures you've created for the actions.
If the focused search result (orange background) is a link, it can be opened instantly using Ctrl + Enter.
To close the search field, click the

Close button on the Find in Page bar or press Esc.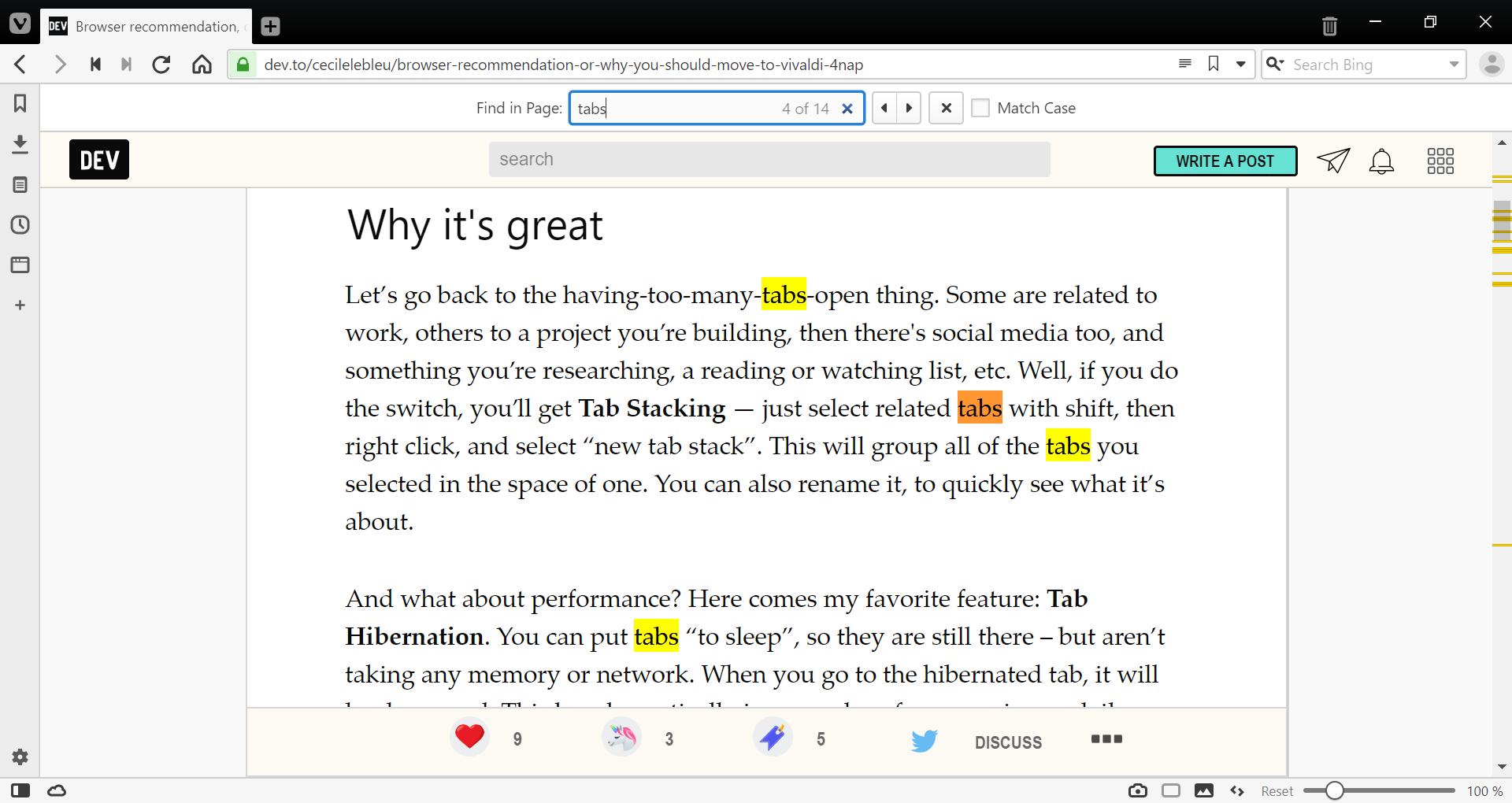 Was this page helpful?
Let us know if something's missing from this article. That's the only way we can improve.