Many important Vivaldi functions are available from the application menu.

Windows and Linux users can set the menu to either appear as Vivaldi [V] icon or as a horizontal menu across the top of the window. Go to Settings > Appearance > Menu.

Vertical Menu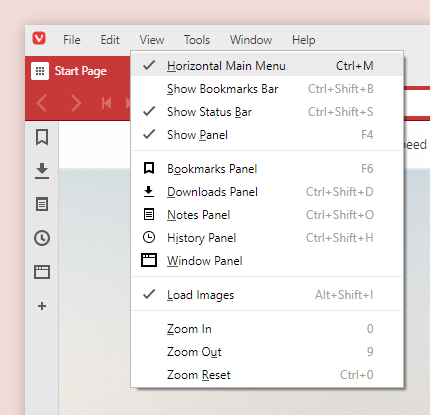 Horizontal Menu
How to import bookmarks from the main menu
Choose File > Import Bookmarks and Settings… menu item.
Bookmarks and settings can be imported from all major browsers, as well as Opera or HTML bookmarks files.