History
This post is also available in:

日本語

Русский

Français

Español

Deutsch

Nederlands

Српски

Українська

Български
The History tool in Vivaldi is somewhat different than in a typical browser – instead, Vivaldi's History is a detailed overview backed by statistics and presented in a fresh, visual way. It was built to give users a powerful and useful tool to explore their browsing patterns and to make finding previously visited sites easier than ever.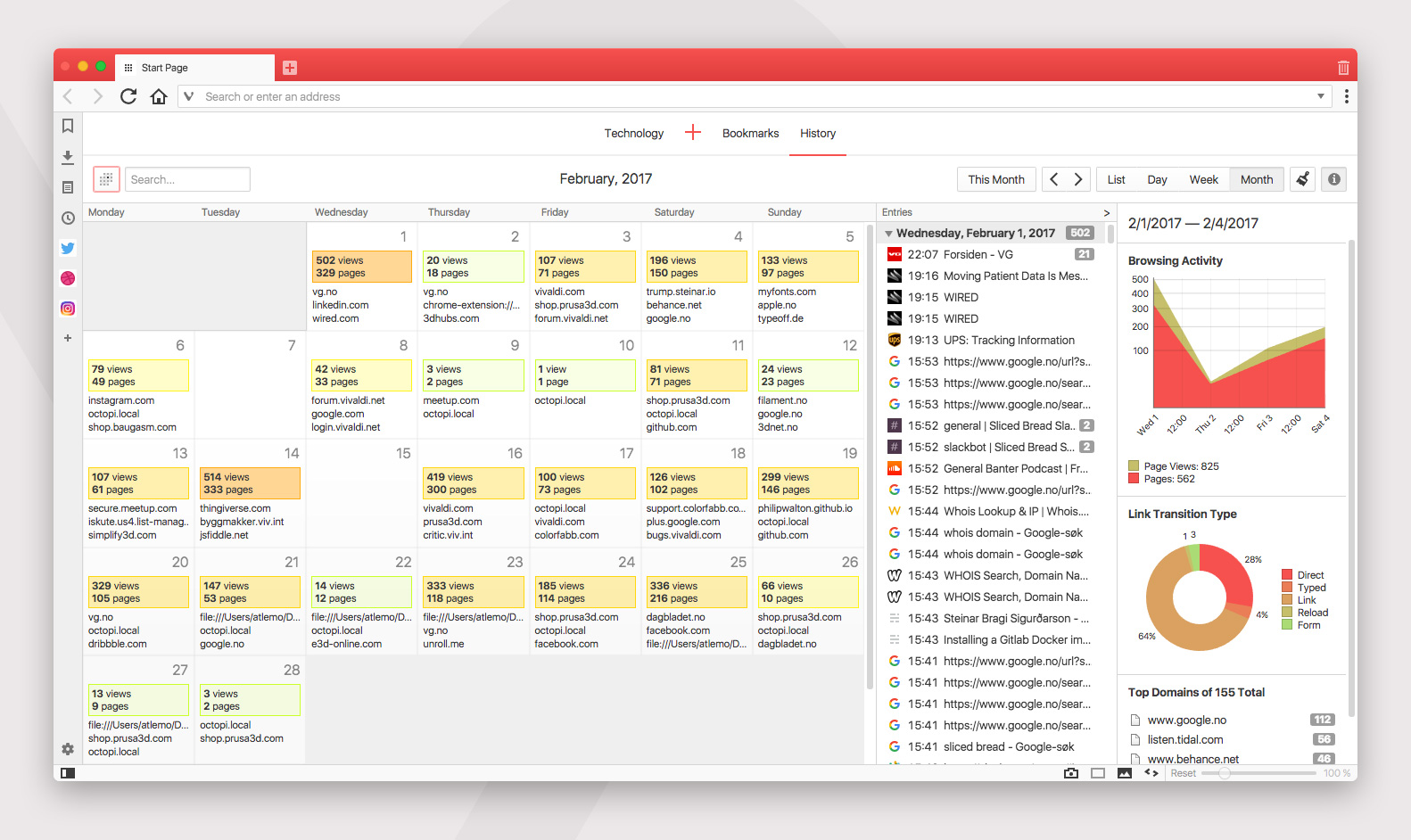 Accessing History
To open the History page: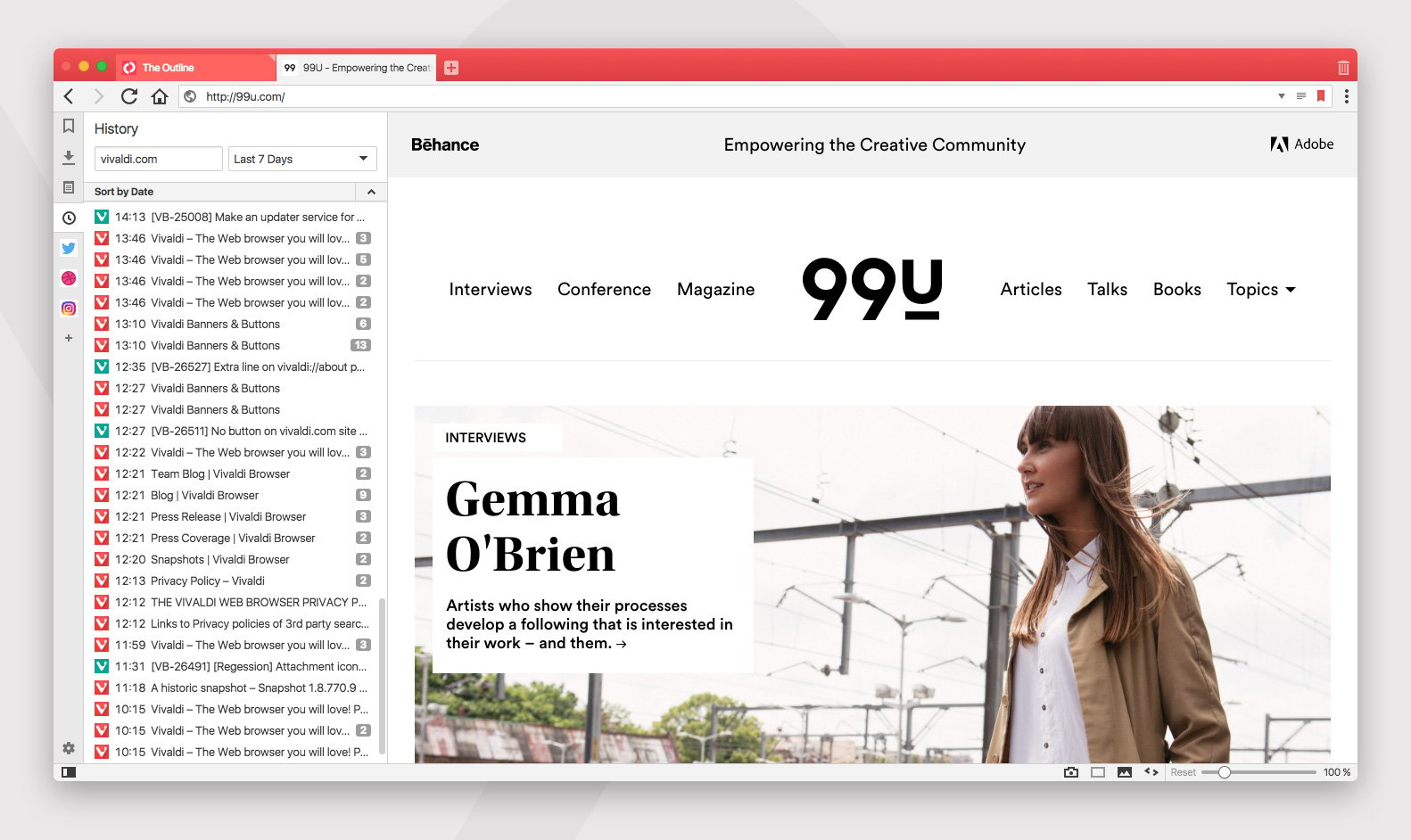 ---
Using History in Vivaldi
History offers a number of different views and ways to filter your browsing history data in Vivaldi. Get an overview and a few examples with the video below:
---
Clear Browsing Data
Clearing browsing data can be done from the History page by clicking the

Clear Browsing Data button in the top-right of the History page.
Alternatively, open the Delete Browsing Data window: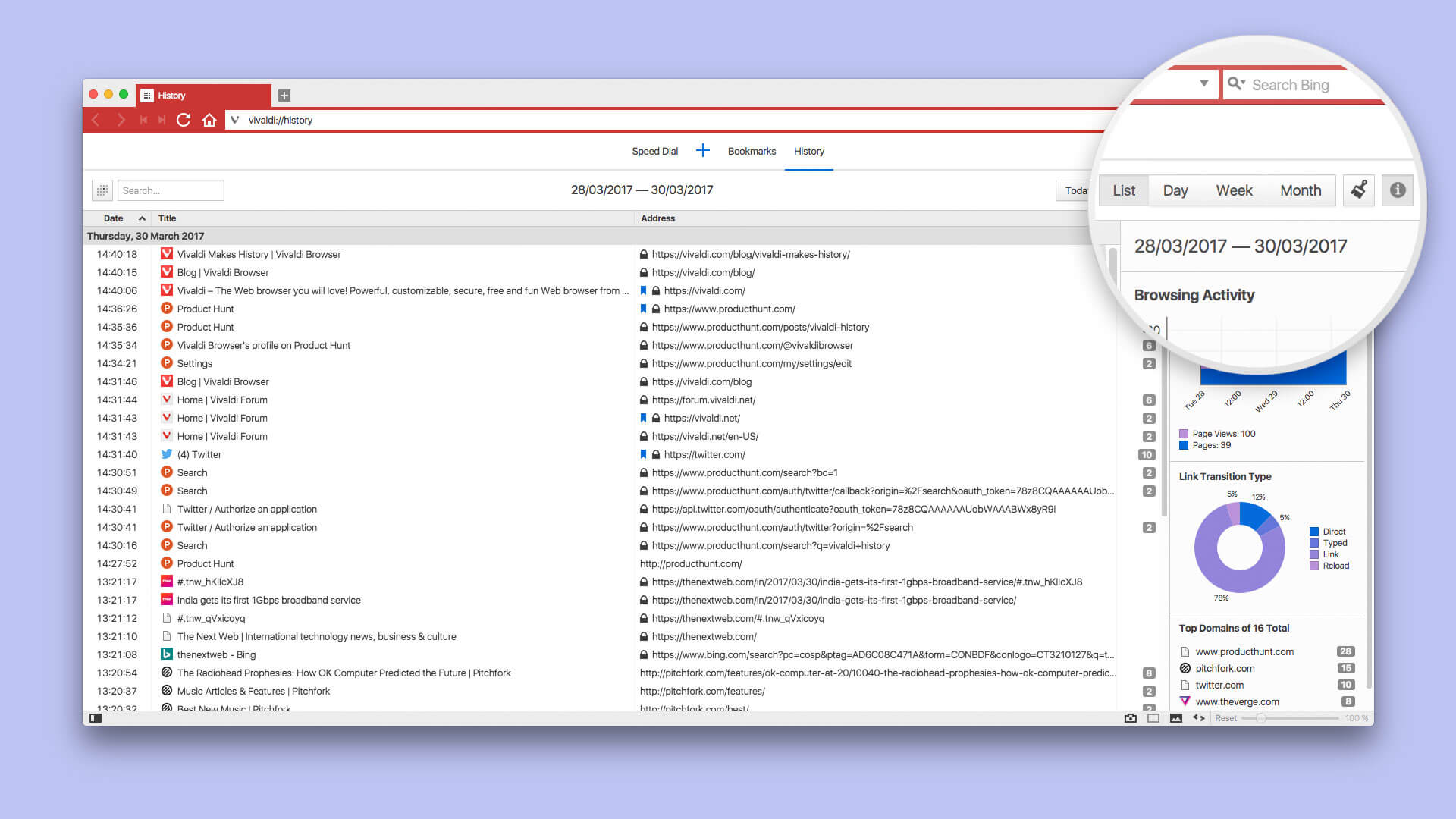 Select:
The time range

Past Hour
Past Day
Past Week
Past 4 Weeks
Everything

Which elements of the stored browsing data to delete
And confirm by clicking Delete.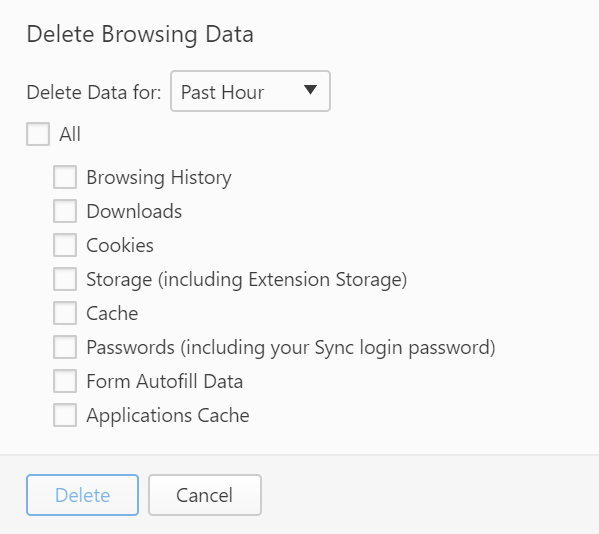 ---
Privacy
History data is strictly private and stored locally to individual Vivaldi installations – Vivaldi Technologies does not collect any History data from browser users. Find out more about Vivaldi's Privacy policies and terms here.
Was this page helpful?
Let us know if something's missing from this article. That's the only way we can improve.