The History tool in Vivaldi is somewhat different than in a typical browser – instead, Vivaldi's History is a detailed overview backed by statistics and presented in a fresh, visual way. It was built to give users a powerful and useful tool to explore their browsing patterns and to make finding previously visited sites easier than ever.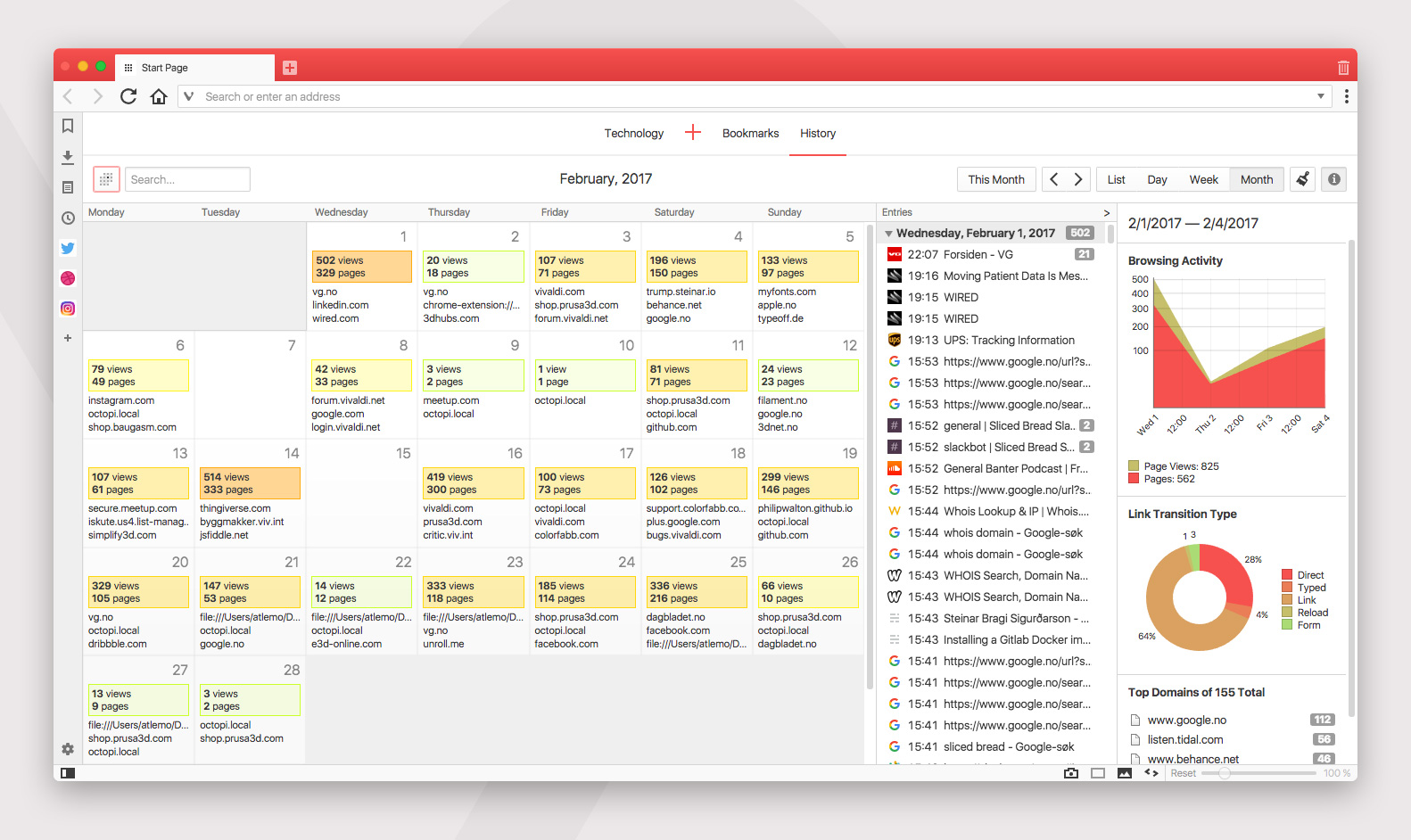 Accessing History
The History page can be accessed in a number of ways within the Vivaldi interface:
From the top bar of the Start Page (

vivaldi://startpage

)
Use Keyboard Shortcuts (Ctrl H / ⌘ Y)
Enter 

vivaldi://history

in the Address Field
Select  History from the Tools menu
Opening the History Panel in Vivaldi's Side Panel (below Bookmarks, Downloads and Notes)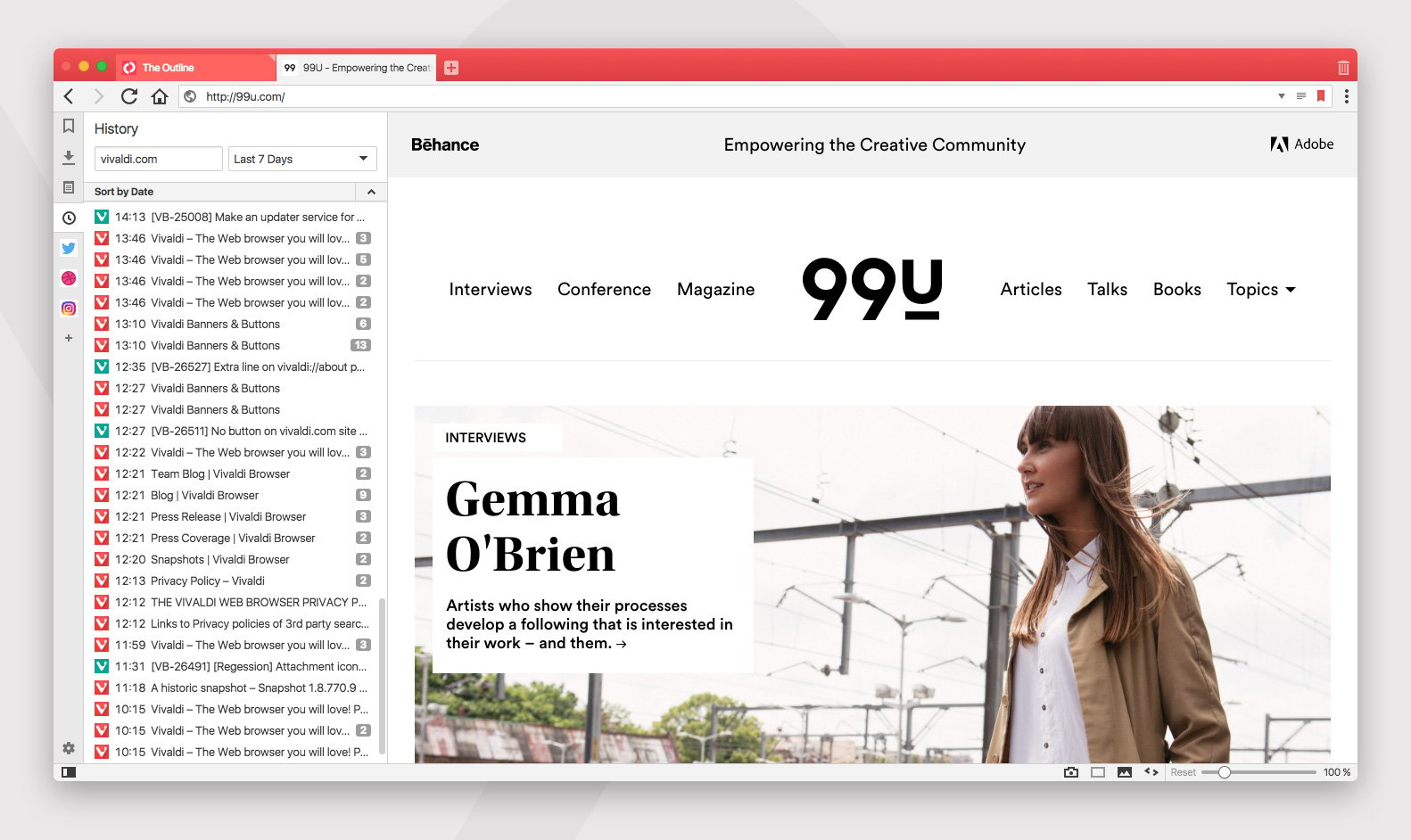 Using History in Vivaldi
There are a number of ways to use History. Get an overview with the video below:
Clear Browsing Data
Clearing browsing data can be done from the History page by:
Select the brush icon in the top-right of the History page (see image).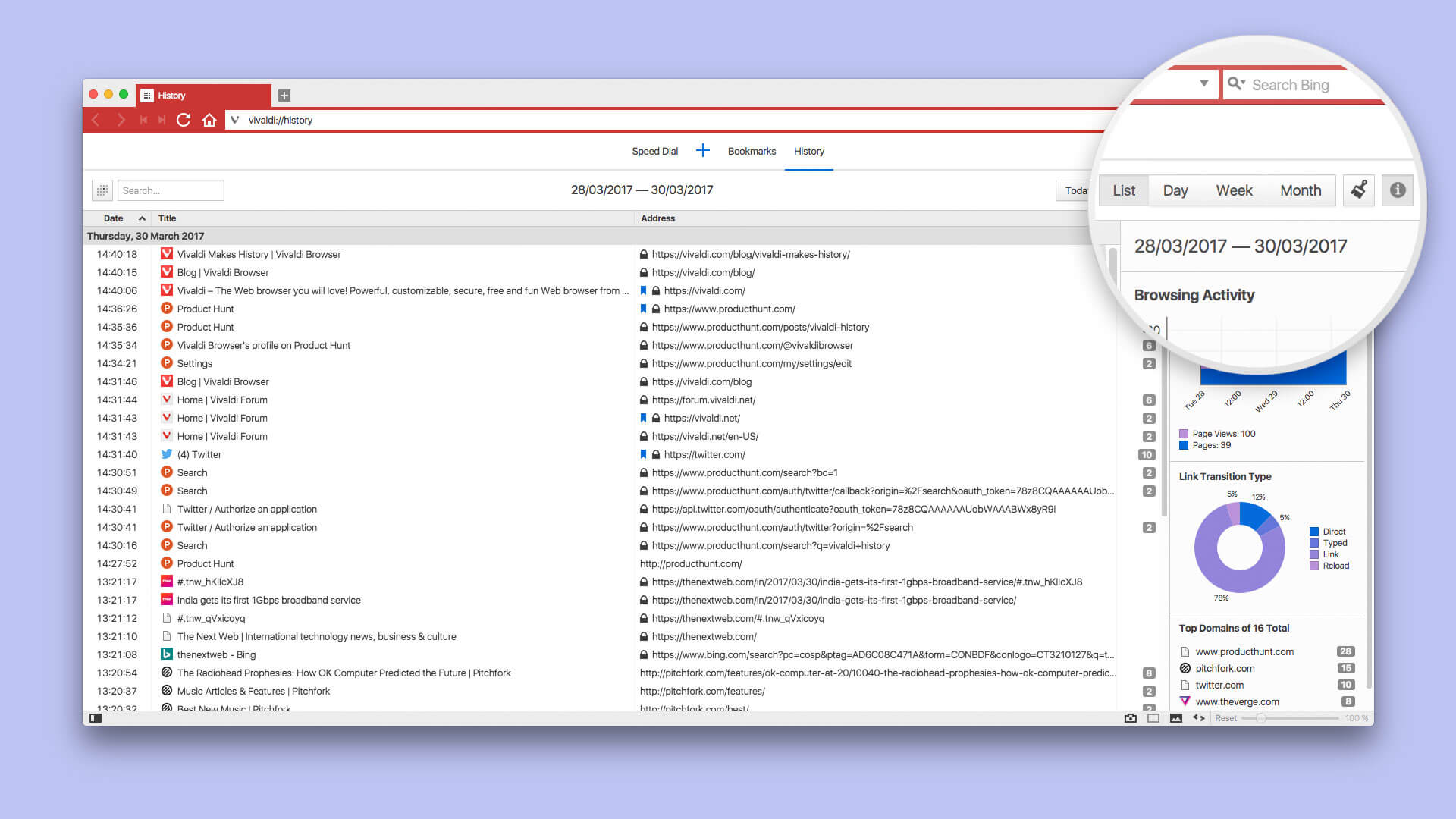 Select the time range (Past Hour, Past Day, Past Week, Past 4 Weeks, or Everything) and which elements of the stored browsing data to delete and confirm by clicking Clear Browsing Data (see image).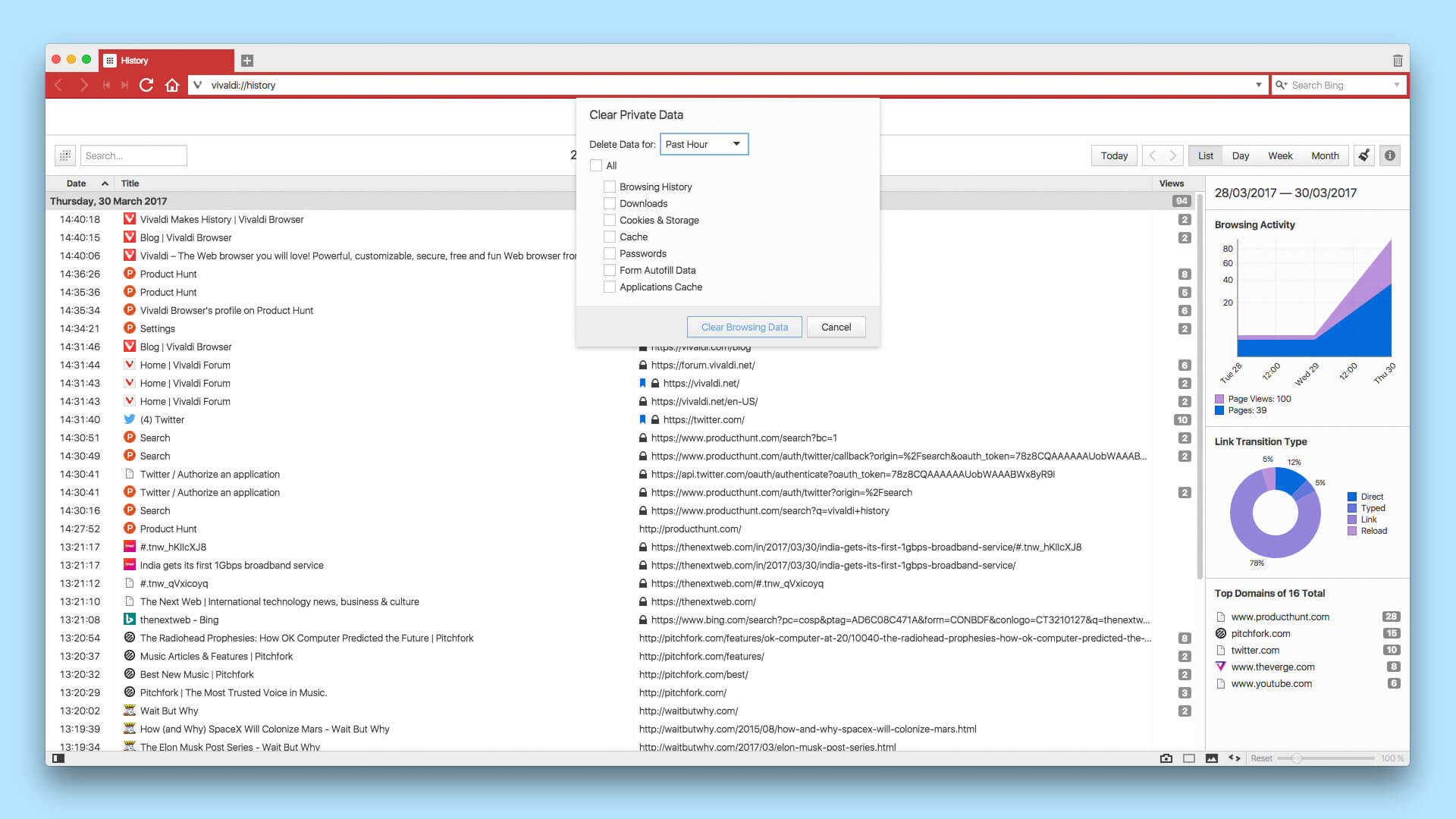 Privacy
History data is strictly private and stored locally to individual Vivaldi installations – Vivaldi Technologies does not collect any History data from browser users.