This post is also available in: 日本語 Español Français Nederlands
The History tool in Vivaldi is somewhat different than in a typical browser – instead, Vivaldi's History is a detailed overview backed by statistics and presented in a fresh, visual way. It was built to give users a powerful and useful tool to explore their browsing patterns and to make finding previously visited sites easier than ever.
Accessing History
The History page can be accessed in a number of ways within the Vivaldi interface:
From the top bar of the Start Page (

vivaldi://startpage

);
Use Keyboard Shortcuts (Ctrl H / ⌘ Y);
Enter 

vivaldi://history

in the Address Field;
Select  History from the Tools menu;
Middle-click on the History Panel button;
Opening the History Panel in Vivaldi's Side Panel (below Bookmarks, Downloads and Notes).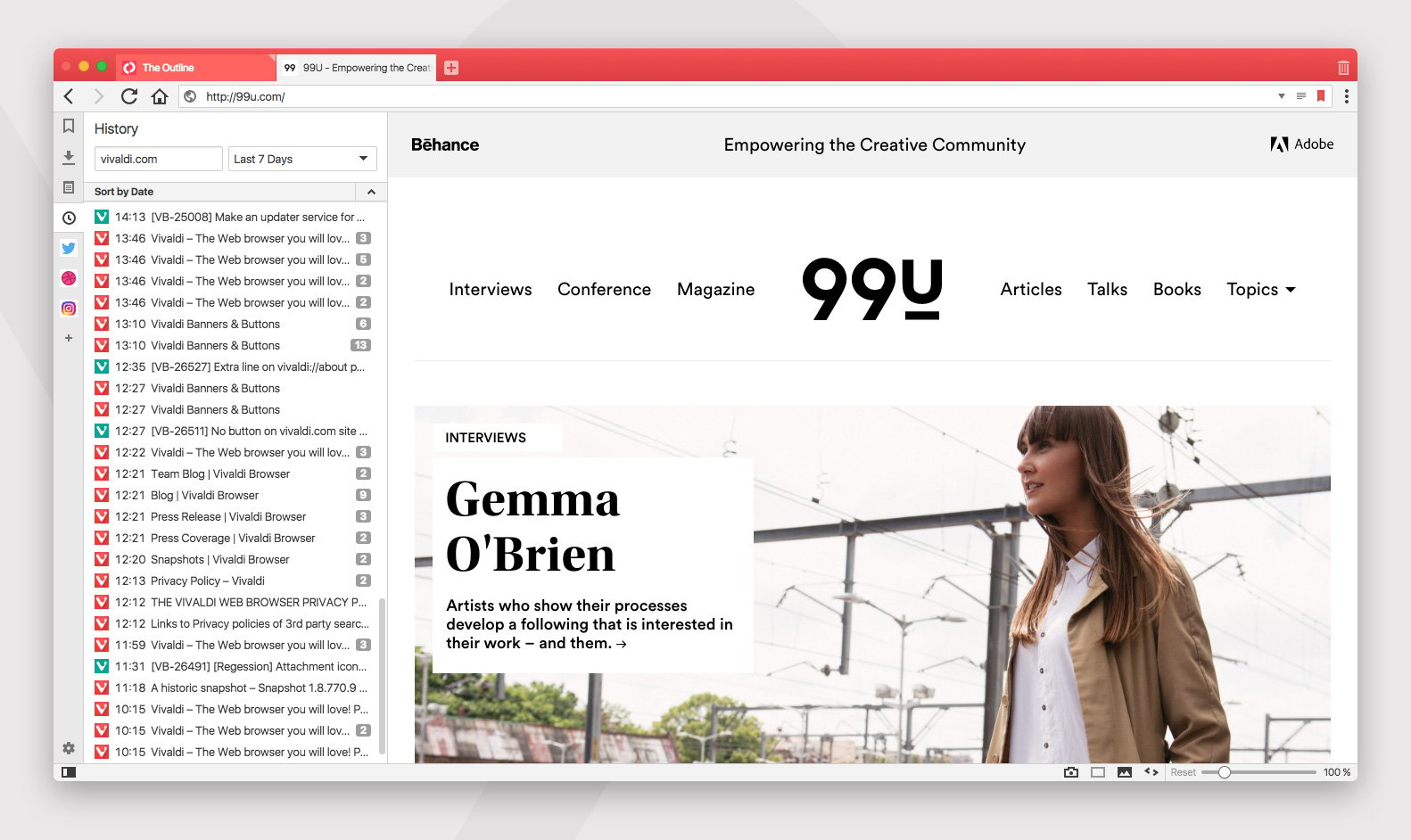 ---
Using History in Vivaldi
History offers a number of different views and ways to filter your browsing history data in Vivaldi. Get an overview and a few examples with the video below:
---
Clear Browsing Data
Clearing browsing data can be done from the History page by selecting the

Clear Browsing Data button in the top-right of the History page.
Alternatively, open the Delete Browsing Data window:
from Vivaldi menu (Windows and Linux) > Tools > Delete Browsing Data;
using the Keyboard Shortcut Ctrl Shift Del / ⇧ ⌘ ⌫;
creating a Mouse Gesture for the action.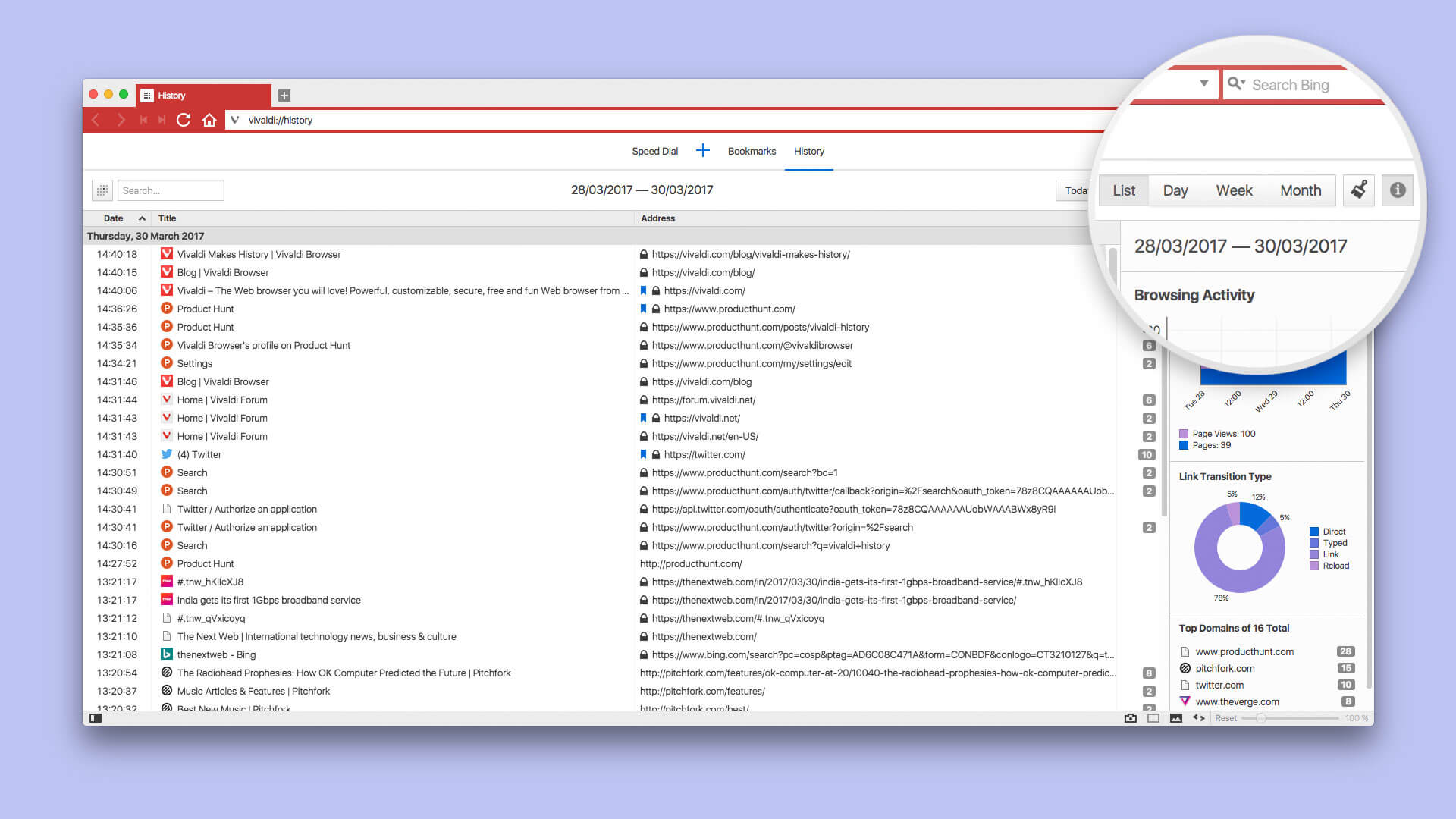 Select:
the time range

Past Hour
Past Day
Past Week
Past 4 Weeks
Everything

which elements of the stored browsing data to delete

Browsing History
Downloads
Cookies
Storage
Cache
Passwords
Form Autofill Data
Application Cache

and confirm by clicking Delete.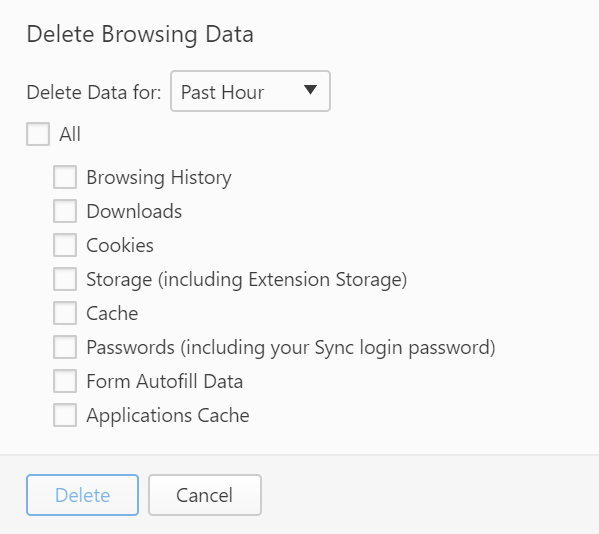 ---
Privacy
History data is strictly private and stored locally to individual Vivaldi installations – Vivaldi Technologies does not collect any History data from browser users. Find out more about Vivaldi's Privacy policies and terms here.
---
Further Reading
Was this page helpful?
Let us know if something's missing from this article. That's the only way we can improve.