View web pages offline
This post is also available in:

日本語

Русский

Français

Español

Deutsch

Nederlands

Српски

Українська

Polski

Български
To view websites somewhere without an internet connection or just to save metered data for more important browsing, download pages beforehand for offline access.
Saving a web page
When you have the page open in the active tab go to the

Vivaldi menu > Download page.
In case you want to download a page that is linked to from the page you have open:
Long press on the link;
Select Download Link.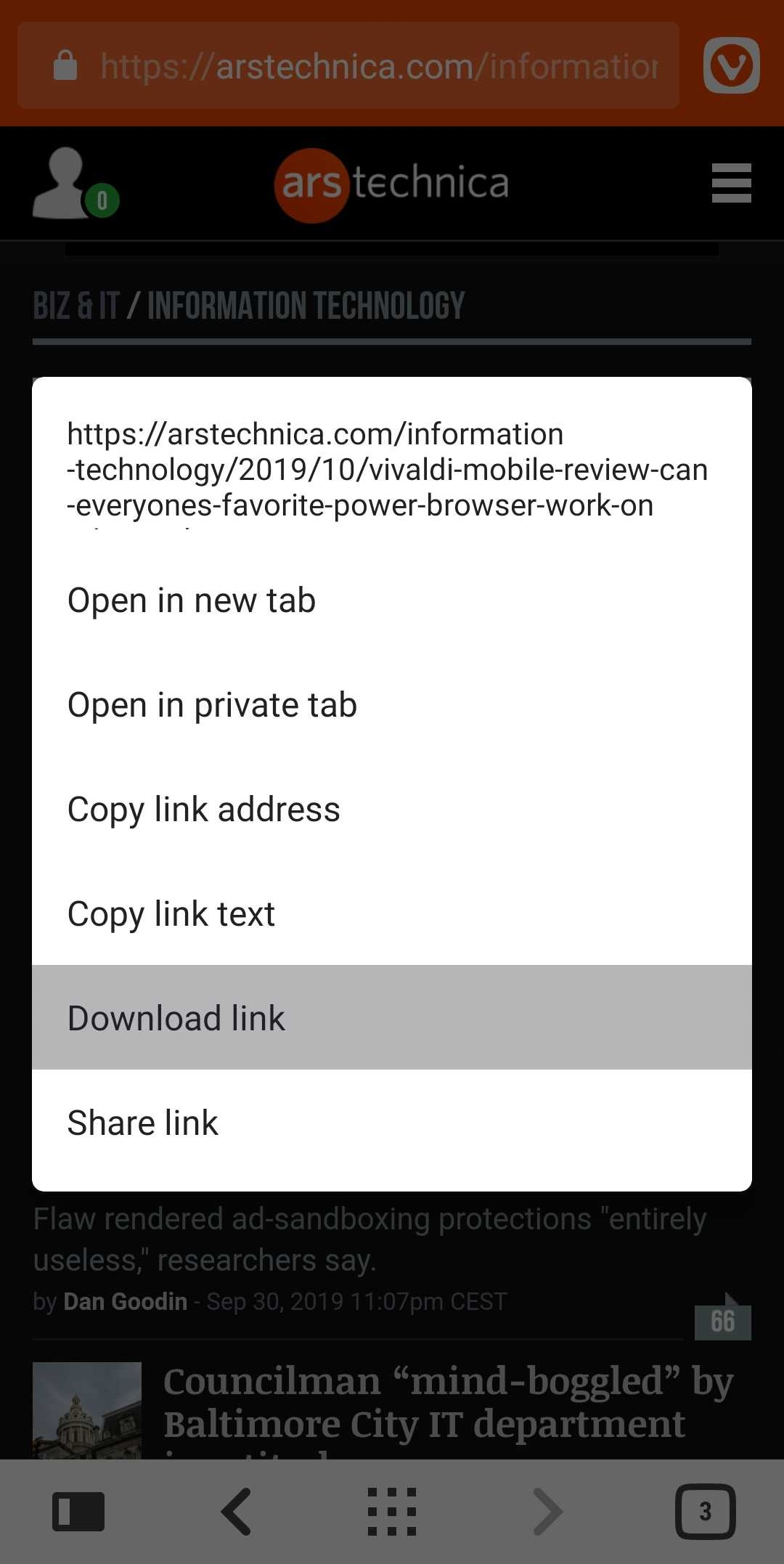 ---
Accessing saved web pages
If you've added the link to your Bookmarks, you can also open it from there. Alternatively, you can add the page to your Reading List.
Downloaded pages have an Offline tag on the Address Bar. Tapping on it will display the download date and whether you're currently connected to the internet, also an option to visit the online page.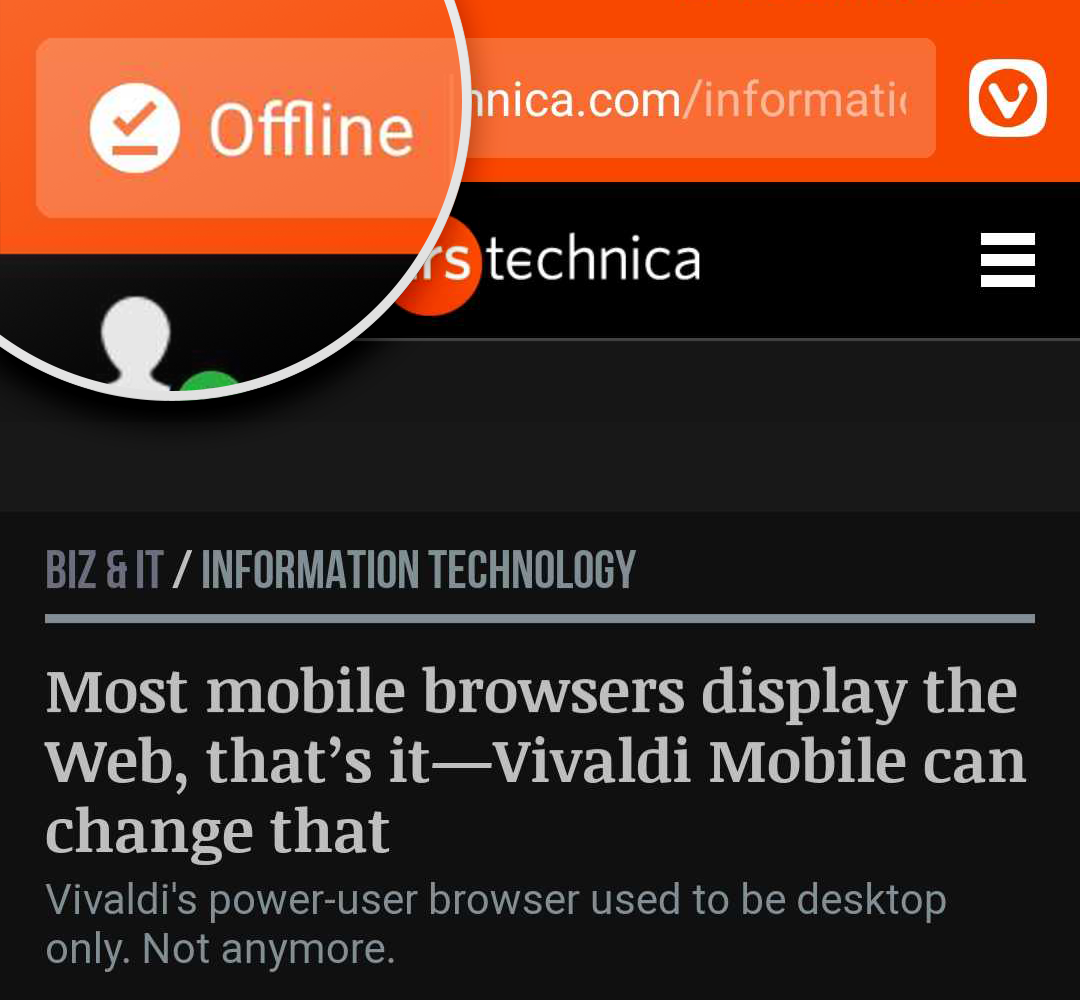 ---
Page capture
Another option to view content anywhere offline, is to take a screenshot of the page. Use Vivaldi's Screen Capture tool by going to the

Vivaldi menu > Capture Page > Capture Full Page to take the screenshot. The whole page will be saved to your files and you can access it from your image gallery.
Was this page helpful?
Let us know if something's missing from this article. That's the only way we can improve.