Capture a screenshot
This post is also available in: 日本語 Русский Español Português Français Nederlands Српски Ukrainian
To take a screenshot of the web page you're viewing on your mobile use Vivaldi's built-in Capture tool.
Capturing a page
To capture a screenshot of the current page, open the

Vivaldi menu > Capture Page.
Select between the following two options:
Capture only the visible area,
Capture the full web page (some web page length restrictions may apply).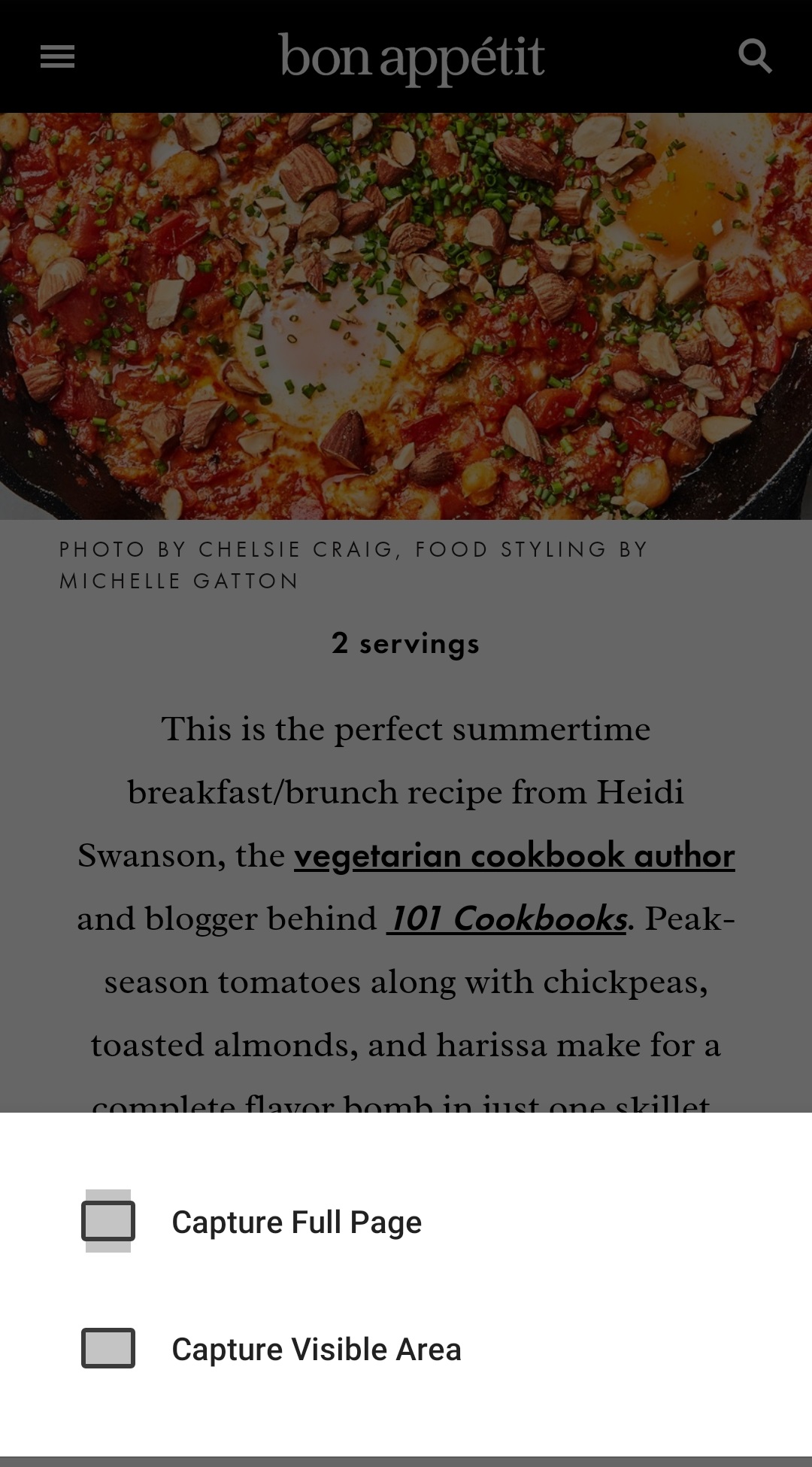 The screenshot will be saved to your pictures in a folder named Vivaldi Captures.
Was this page helpful?
Let us know if something's missing from this article. That's the only way we can improve.