This post is also available in: 日本語 Español Nederlands
Store your account login credentials in the browser for faster browsing.
Saving passwords
To save a password for a site, log in to the account and click Save on the dialogue that appears at the bottom of the screen.
Click Never, if you don't want to save the password for the site.
To toggle saving passwords on or off, open the

Vivaldi menu > Settings > Passwords and tap on the Save Passwords toggle.
---
Managing passwords
To view and manage your saved passwords, go to

Vivaldi menu > Settings > Passwords.
By tapping on the saved entry, you'll see the site link, username and password with an option to copy them or delete the saved entry.
To view the password, enter your lock screen PIN/Pattern/Password/etc.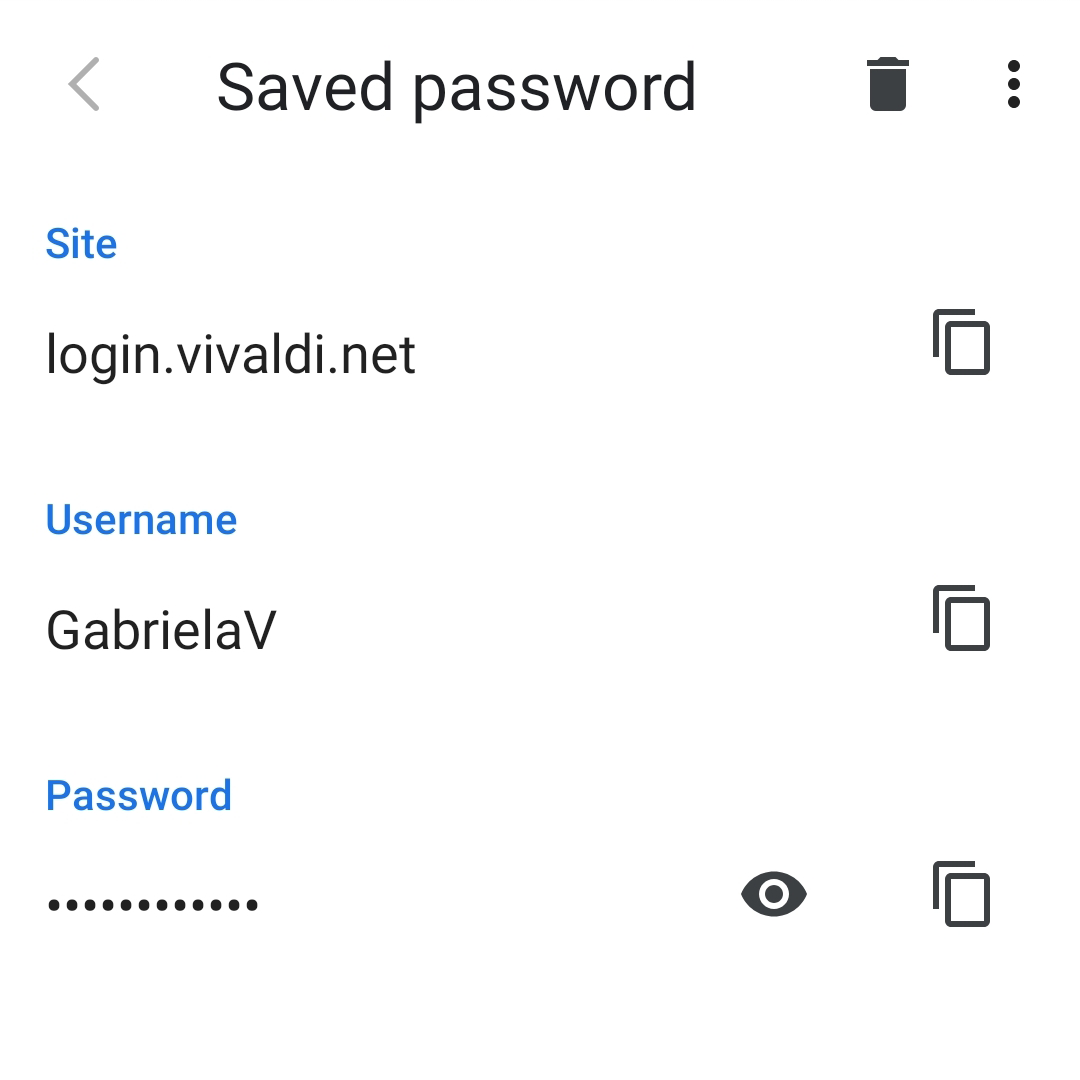 Below the list of saved passwords is a list of sites that passwords won't be saved on. To save a password on a site in the Never saved list, first remove it by selecting the entry and tapping on the

Delete button and then login on the site again to get a prompt for saving the password.
Was this page helpful?
Let us know if something's missing from this article. That's the only way we can improve.