In Settings > Bookmarks you can:
Toggle Bookmark Bar's visibility,
select which folder will be shown there,
change the location of the Bookmark Bar, and
decide, how the bookmarks will be displayed.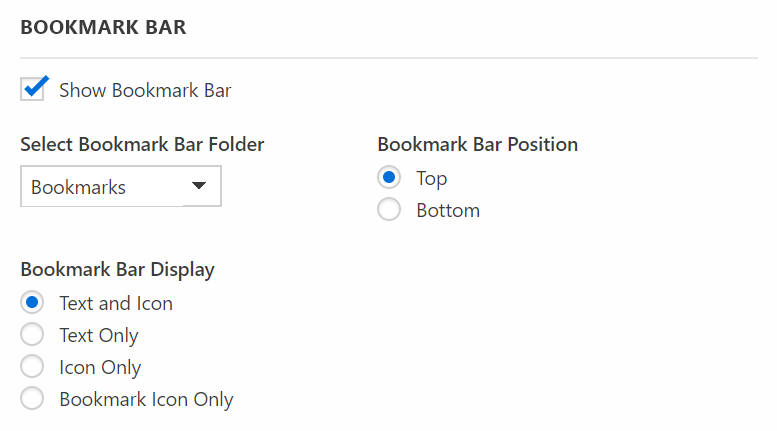 Right clicking on a bookmark, bookmarks folder or empty space on the bookmarks bar will reveal some additional options for opening and managing bookmarks.
Which bookmarks folder is displayed on the Bookmark Bar can also be changed in the Bookmark Manager or Bookmark Panel.