Combine Vivaldi on Windows with Razer Chroma to make browsing more immersive and personal.
Enabling Razer Chroma on Vivaldi
Make sure your Chroma devices are connected to your computer.
Make sure the box for Enable Razer Chroma Integration is ticked.
Select the devices you want to sync with Vivaldi.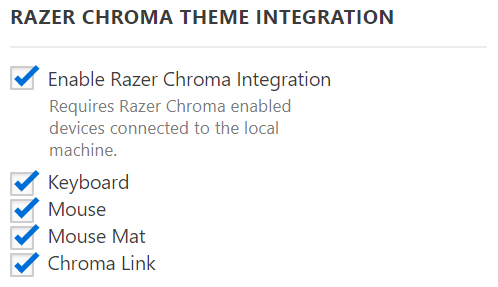 If Accent Colour from Active Page is enabled in Settings > Themes > Edit Theme > Theme Preferences, the Chroma devices will change color based on the active tab's webpage color. When disabled, your theme's accent color will be used.
If you've set up Scheduled Themes, Chroma colors will change when the Theme changes.
Further reading