How to change the interface of Vivaldi with Themes
Go to Settings > Themes.
Select one of the predefined themes or create your own by clicking the '+' button.
If you clicked the '+' button, a theme editor will appear.

Use the color picker or input a hex color code to change the Background, Foreground, Highlight and Accent colors.
More theme preferences can be found below the color editor
Once you've finished creating your theme, give it a name and hit Save.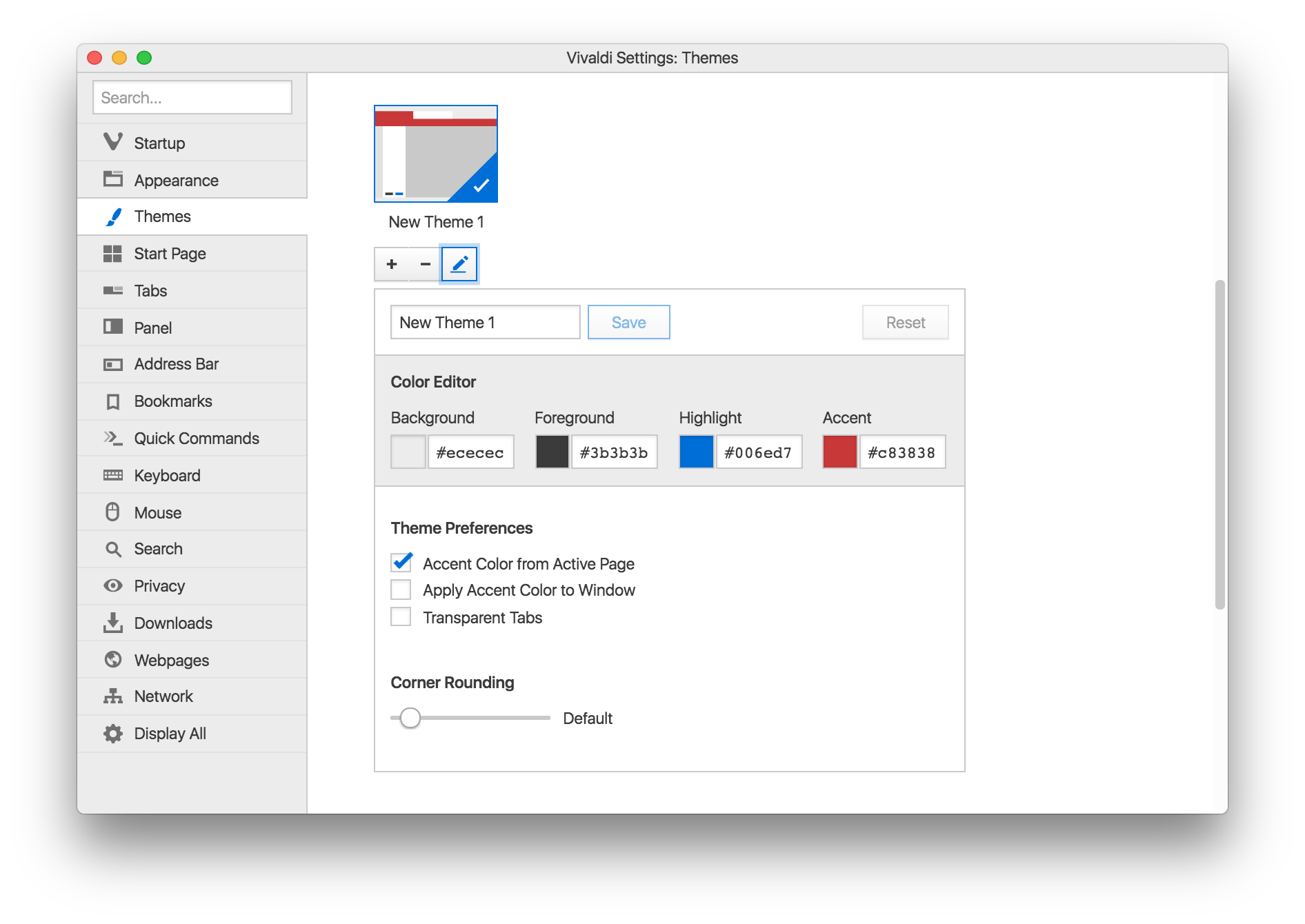 How to schedule browser Themes
With theme scheduling you can set your favorite themes to be enabled during specified times throughout the day. For example, enabling a light theme during daylight hours, and switching to a darker theme in the evening.
Go to Settings > Themes.
Enable Scheduled Themes by ticking the 'Change Theme to Change' box.
Drag the sliders to adjust starting points between themes at night, or any set time.
Use the drop down menu to choose which themes you want to schedule.

Window Background Image
In addition to editing the color schemes of the user interface, you can make the browser even more personal by adding an image to the Tab bar.
To enable and edit this option go to Settings > Appearance > Window Background Image and check the box for Show Window Background Image.
You can also select whether the image is scaled to fit or repeated. The latter is a good option for seamless patterns.
In addition, you can decide whether the image is blended together with the Window Accent Color or not.
You can read more about how to use this feature on our Team Blog.