Printing
This post is also available in:

日本語

Русский

Français

Español

Deutsch

Nederlands

Српски

Українська

Български
Vivaldi has great built-in printing options. Here's how to take advantage of them if you want to print from your browser.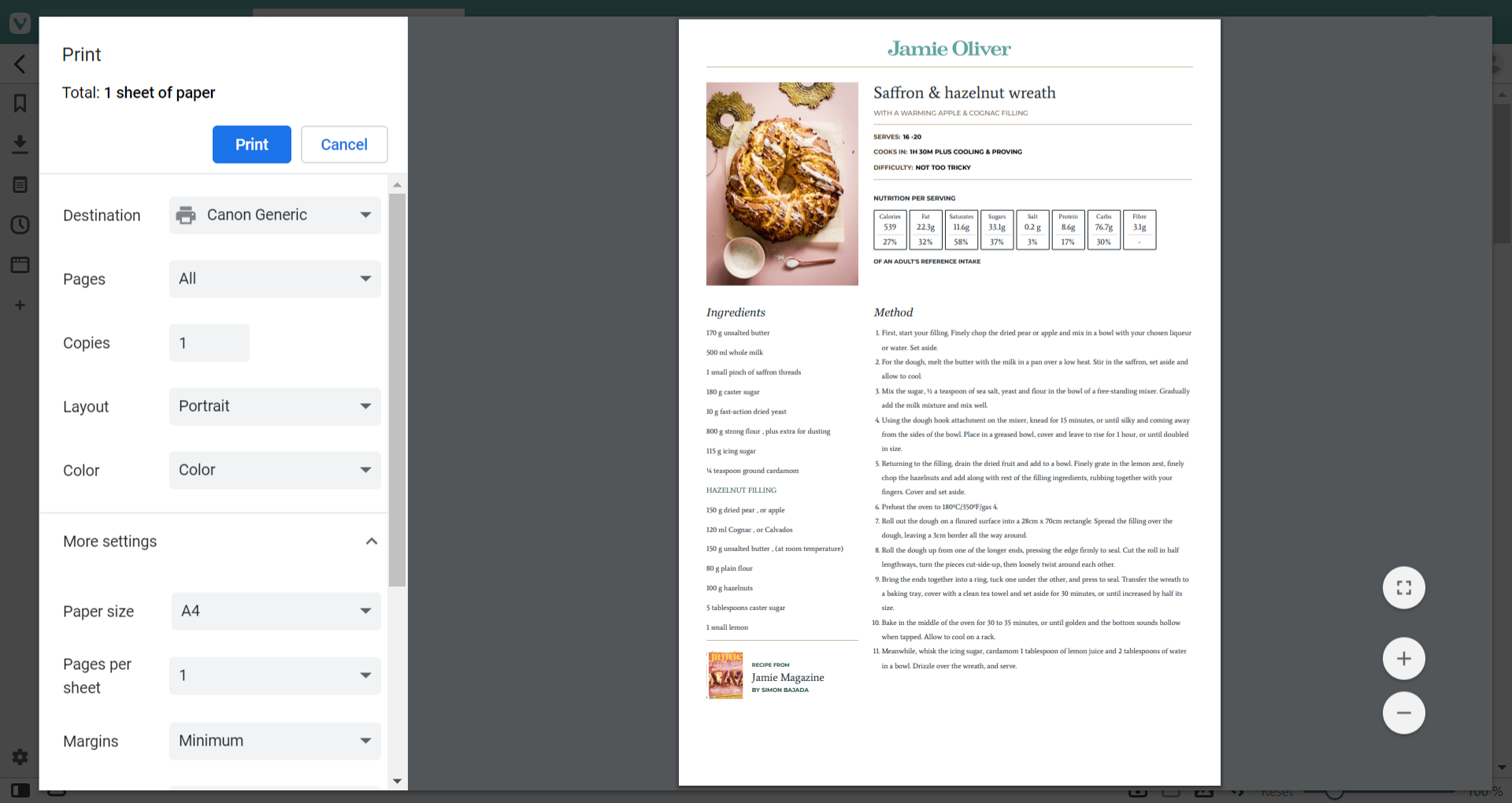 To print a web page in Vivaldi, either:
---
Print Preview
In the print preview window you can make many adjustments for the printable page.
Print destination – Pick which of your connected printers should print the page. Save as PDF is also an option.
Pages – If you don't want to print everything, select Custom and type the page numbers of the ones you want to print.
Copies – Change the number if you need more than one copy of the page.
Choose layout – Choose between portrait and landscape.
Color – If you have a color printer, but want to print the page in grayscale, select Black and White.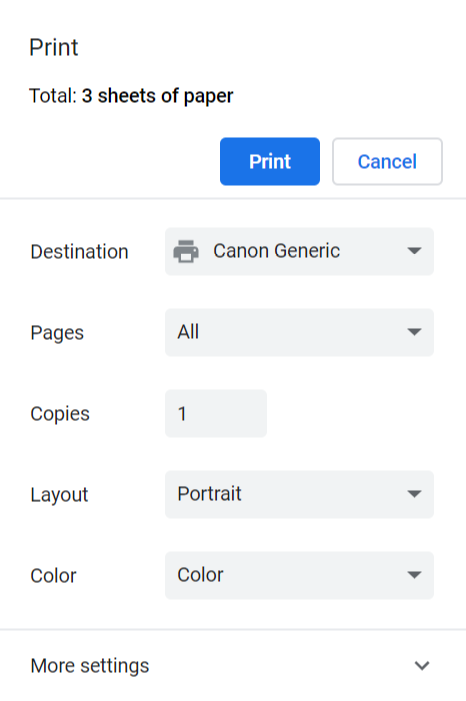 Click on More settings to reveal even more options.
Paper size – To make the print fit perfectly, change the paper size to match the paper you're printing on.
Pages per sheet – Fit more on less paper.
Margins – Determine, how much space should be between the edge of the paper and printable content. Be careful to leave enough space as most printers won't print very close to the edge.
Scale – Zoom in for bigger text and zoom out for the opposite.
Headers and footers – Decide, whether you want to print the date, title and URL.
Two-sided – In case your printer can print on both sides of the paper, you can
Background graphics – Tick the box, if you need the page's background graphics (e.g. color) to be printed as well.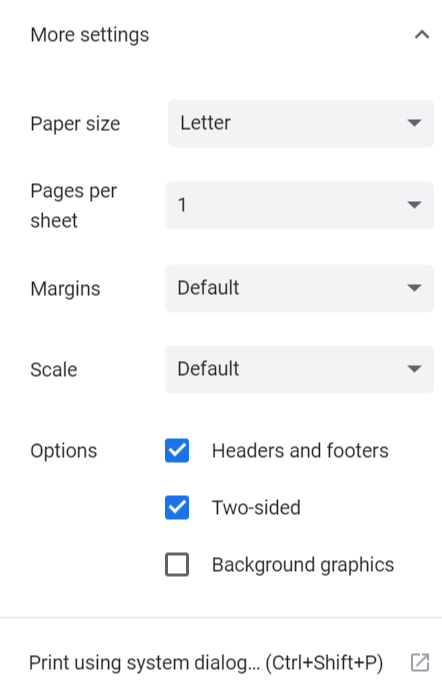 If you prefer the system dialog for printing click on Print using system dialog.
---
Print with Reader View
Many websites, especially news sites, strip the printable page of irrelevant content. In case the web page you're trying to print doesn't do that, you can switch to Reader View, which will remove unnecessary sections and lets you print just the article. In addition, by using Reader View, you can adjust the font, font size, and line height before printing.
---
Print with Screen Capture
To print the whole website or sections of it, use Vivaldi's Screen Capture tool to take the screenshot and print the saved file.
Was this page helpful?
Let us know if something's missing from this article. That's the only way we can improve.