Vivaldi's Reader View lets you cut through the noise as you browse. No ads, no pop-ups, just pure content.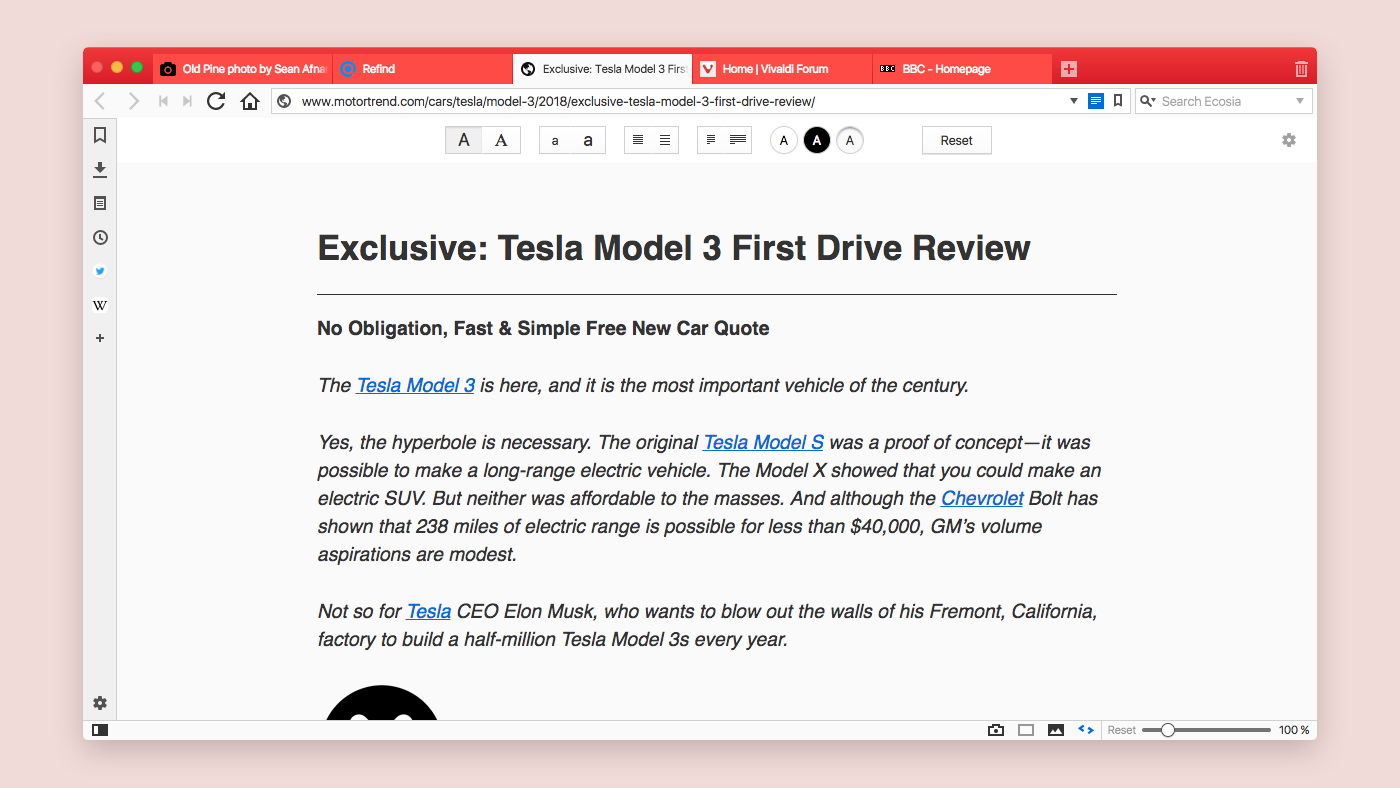 Accessing Reader View Settings
Go to Settings / Preferences > Webpages.
Check Display Settings on Page in Reader Mode.
The Reader View icon appears in the Address Bar for every webpage that supports this feature.
Click on the icon to display the page in the Reader View. Once active, the icon will turn blue.
Click on the Reader View Settings icon at the top right corner of a page to open the settings. Here, you can fine tune font type and text size, set column width and line height, as well as select either dark or light background. You can also choose your Custom Theme to set the colors for the Reader View.

Reader View Settings
Change preferred font type (sans-serif or serif):

Increase or decrease font size:

Choose between smaller and larger line spacing:

Set preferred column width:

Change text direction*:

Select background color:

* To enable vertical reader mode, go to Settings > Webpages > Reader View and enable Allow Vertical Text Direction.
Reader View icon not showing
If the Reader View icon doesn't show in the Address Bar, the page may not support this feature. Reader View icon will only show when the webpage has suitable content.
Exiting Reader View
To exit the Reader View, simply click on the Reader View icon in the address bar.