This post is also available in: 日本語 Español Português Nederlands
Similarly to the desktop browser your favourite Bookmarks can be displayed on the Start Page as Speed Dials.
Accessing the Start Page
Your Start Page is the default new tab and homepage for the browser and can be accessed by tapping on the middle
Start Page button on the Toolbar.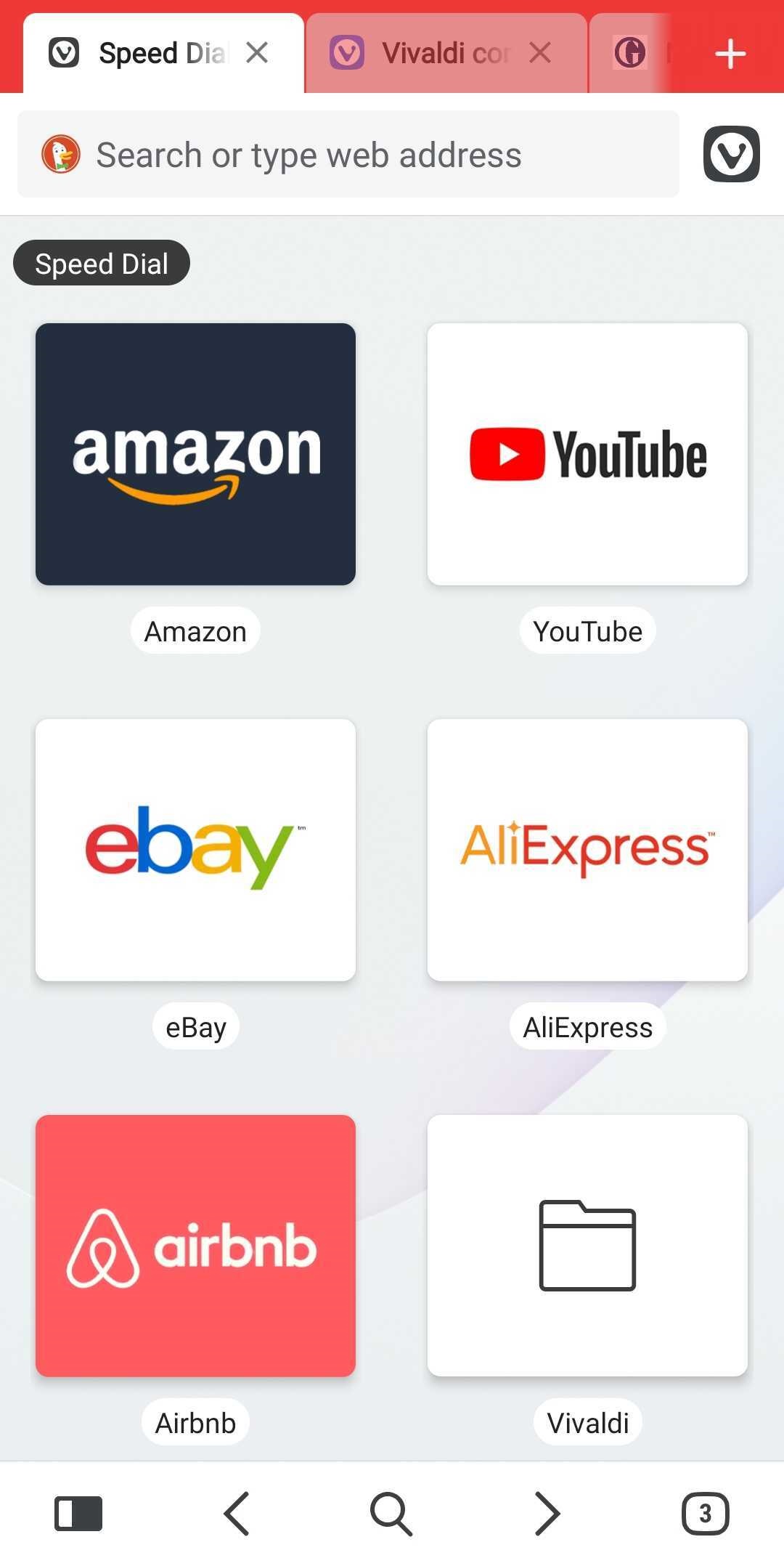 ---
Customising the Start Page
To customise the Speed Dials on the Start Page, open the Bookmarks Panel and edit your bookmarks there. In the folder editor window, tick the box labelled Speed Dial to display the bookmarks in that folder on your Speed Dial. You can display multiple folders on the Start Page.
For smaller Speed Dial thumbnails:
Go to  Vivaldi menu > Settings > Appearance;
Enable Small Speed Dials.
---
Further reading
Was this page helpful?
Let us know if something's missing from this article. That's the only way we can improve.