We depend on our community for feedback and like to hear from all our users. One way to let us know what you think is by commenting on blog posts published on vivaldi.com. Here's what you need to know about that.

Enable third-party cookies or whitelist specific pages
If it appears that you are still not logged in under the blog post, first try refreshing the page.  If this doesn't help, check if you have third-party Cookies blocked. Because comments are stored on vivaldi.net and blog posts on vivaldi.com, you need to enable vivaldi.net's cookies on vivaldi.com in order to comment.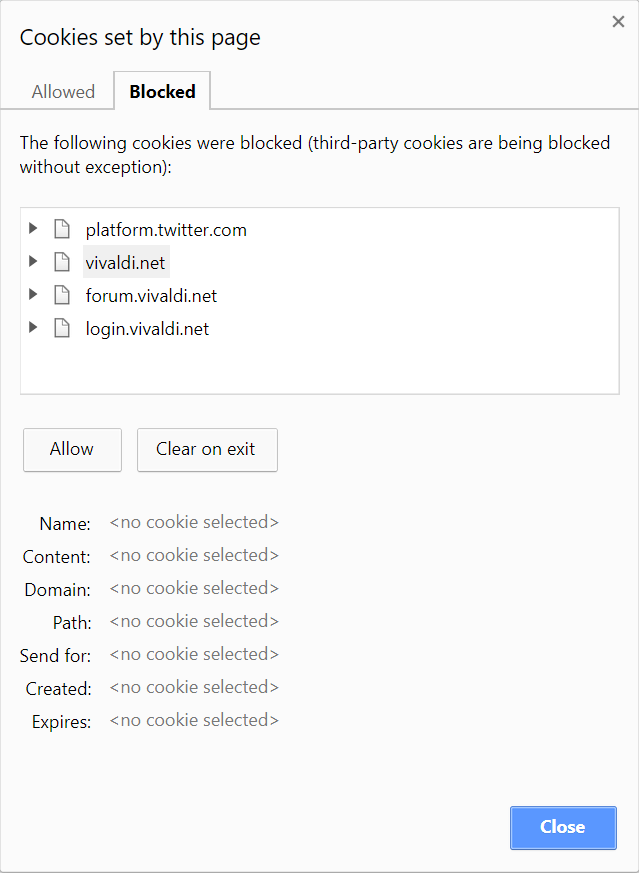 Happy commenting!
Was this page helpful?
Let us know if something's missing. That's the only way we can improve.