In Vivaldi, you can choose how to display your tabs in a few simple steps.
---
Tab Bar position
The Tab Bar can be located on any side of the browser window – top, bottom, left, right. To change the position, go to Settings > Tabs > Tab Bar Position.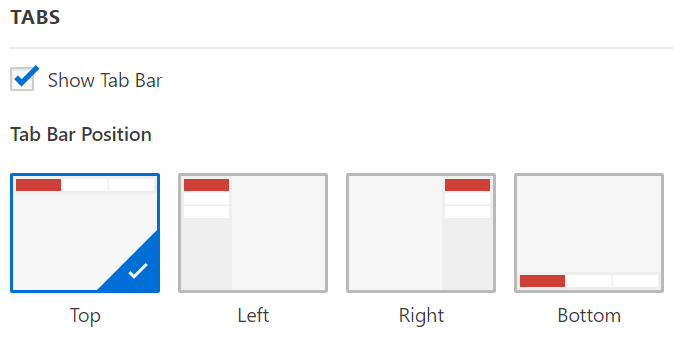 ---
Toggle Tab Bar visibility
To toggle the visibility of the Tab Bar, either:
---
Tab width
When the Tab Bar is either on the top or bottom of the window, you can assign a minimum tab width for the active tab. In Settings > Tabs > Tab Display, select how many pixels the width should be and then, no matter how many tabs are open, the active tab will always be easily noticeable.

If the Tab Bar is on the side of the browser window, adjust the width of the Tab Bar by placing the mouse on the edge of the Tab Bar and drag in the desired direction.
---
Window Background Image
In addition to editing the browser's Theme, you can make the browser even more personal by adding a Window Background Image to the Tab Bar.
To enable and edit this option go to Settings > Appearance > Window Background Image and check the box for Show Window Background Image.
You can also select whether the image is scaled to fit or repeated. The latter is a good option for seamless patterns.
In addition, you can decide whether the image is blended together with the Window Accent Colour or not.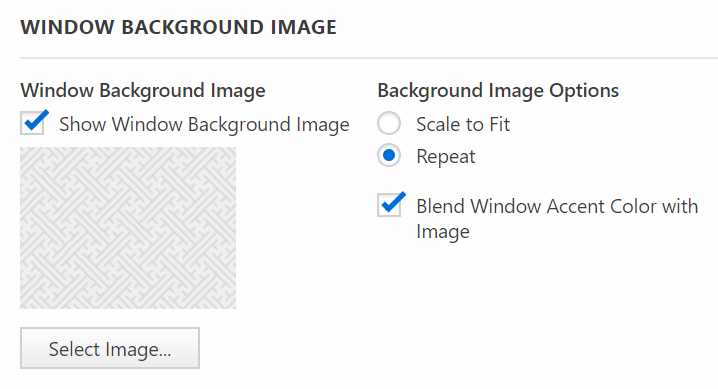 Was this page helpful?
Let us know if something's missing. That's the only way we can improve.