How to change the interface of Vivaldi with Themes
Go to Settings -> Themes.
Select one of the predefined themes or create your own by clicking the '+' button.
If you clicked the '+' button, a theme editor will appear.

Use the color picker or input a hex color code to change the background, foreground, accent and accent colors.
More theme preferences can be found under the color editor
Once you've finished creating your theme, give it a name and hit Save.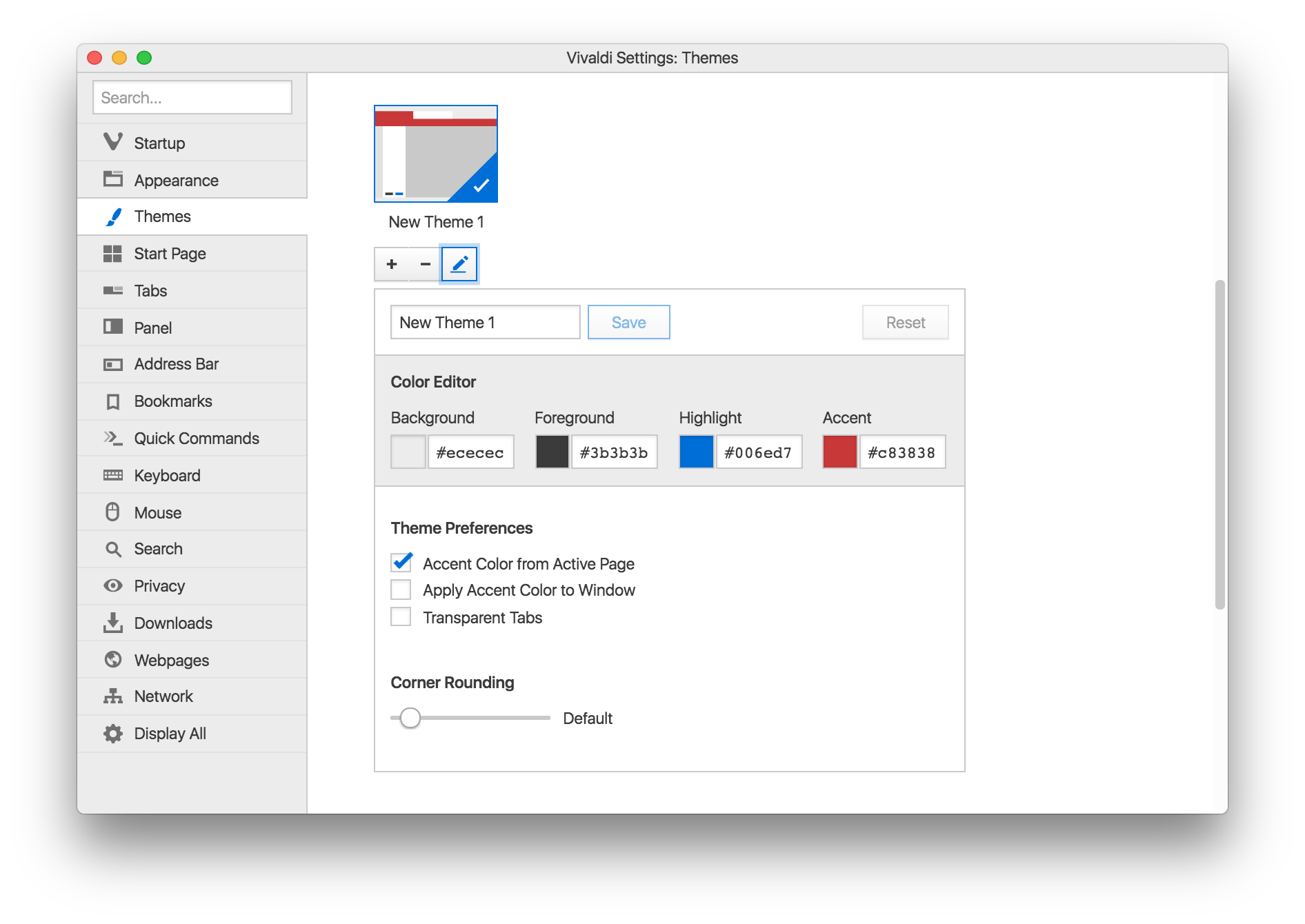 How to schedule your themes
With theme scheduling you can set your favorite theme to your preferred time.
Go to Settings -> Themes.
Enable Scheduled Themes by ticking the 'Change theme on schedule' box.
Drag the sliders to adjust starting points between themes at night, or any set time.
Use the drop down menu to choose which themes you want to schedule.

Enjoy your new theme settings! 😉