Toolbars
This post is also available in:

日本語

Русский

Français

Español

Deutsch

Nederlands

Српски

Українська

Português

Português

Български
The placement and appearance of Toolbars can be customised in Vivaldi. User Interface Zoom allows you to alter the size of Toolbars. The position of the Address Bar and Bookmarks Bar within the UI can also be customised by adjusting settings within their respective sections in Settings.
Adjusting the size of Toolbars
Go to Settings > Appearance.
Use the User Interface Zoom slider to adjust the zoom.
---
Changing the position of the Bookmarks Bar
Go to Settings > Bookmarks.
Under Bookmark Bar Position, choose between Top or Bottom.
---
Changing the position of the Address bar
Go to Settings > Address Bar.
Choose between Top or Bottom under Address Bar Position.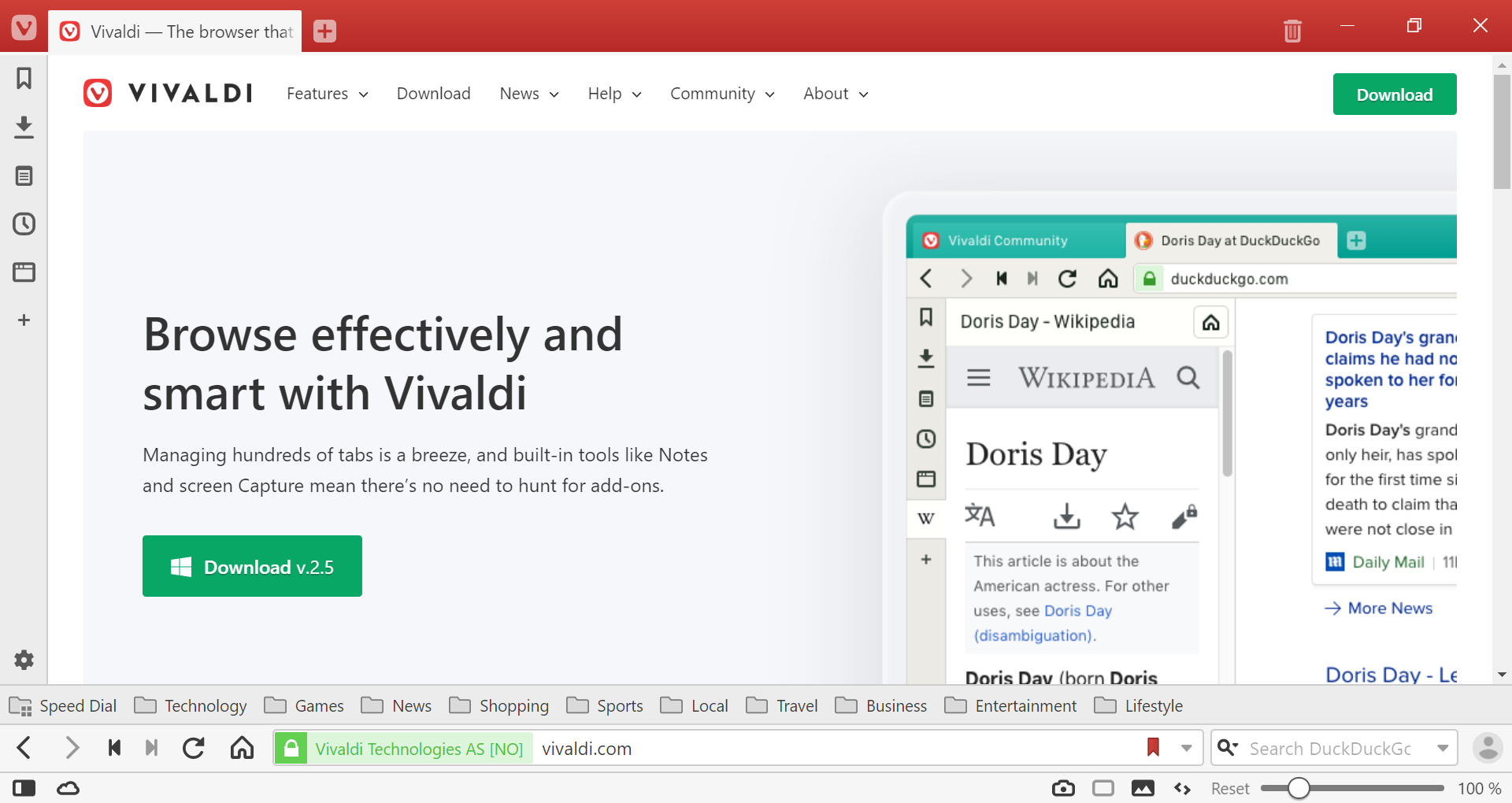 Vivaldi browser with Bookmark and Address Bars at the bottom of the window.
To learn how to rearrange or hide buttons on Toolbars, have a look at our help page about Editing Toolbars.
Was this page helpful?
Let us know if something's missing from this article. That's the only way we can improve.