Web Panels are customisable tabs which allow you to keep your favourite sites easily accessible in the side Panel of Vivaldi. Opening a Web Panel will allow you to simultaneously view its content alongside the tab(s) in your main window.
How to add a new Web Panel:
Open the Panel area either by clicking the Show Panel icon on the left side of the Status Bar or using the corresponding Keyboard Shortcut (F4 / ⌥⌘ P)
Click the [+] Add Web Panel button to
add the current active page,
one of your frequently visited websites or
to type a URL.
How to add a new Web Panel from the context menu:
Right-click anywhere on an open webpage to open the context menu
Select Add Page to Web Panel from the menu
The page will be available immediately as a Web Panel.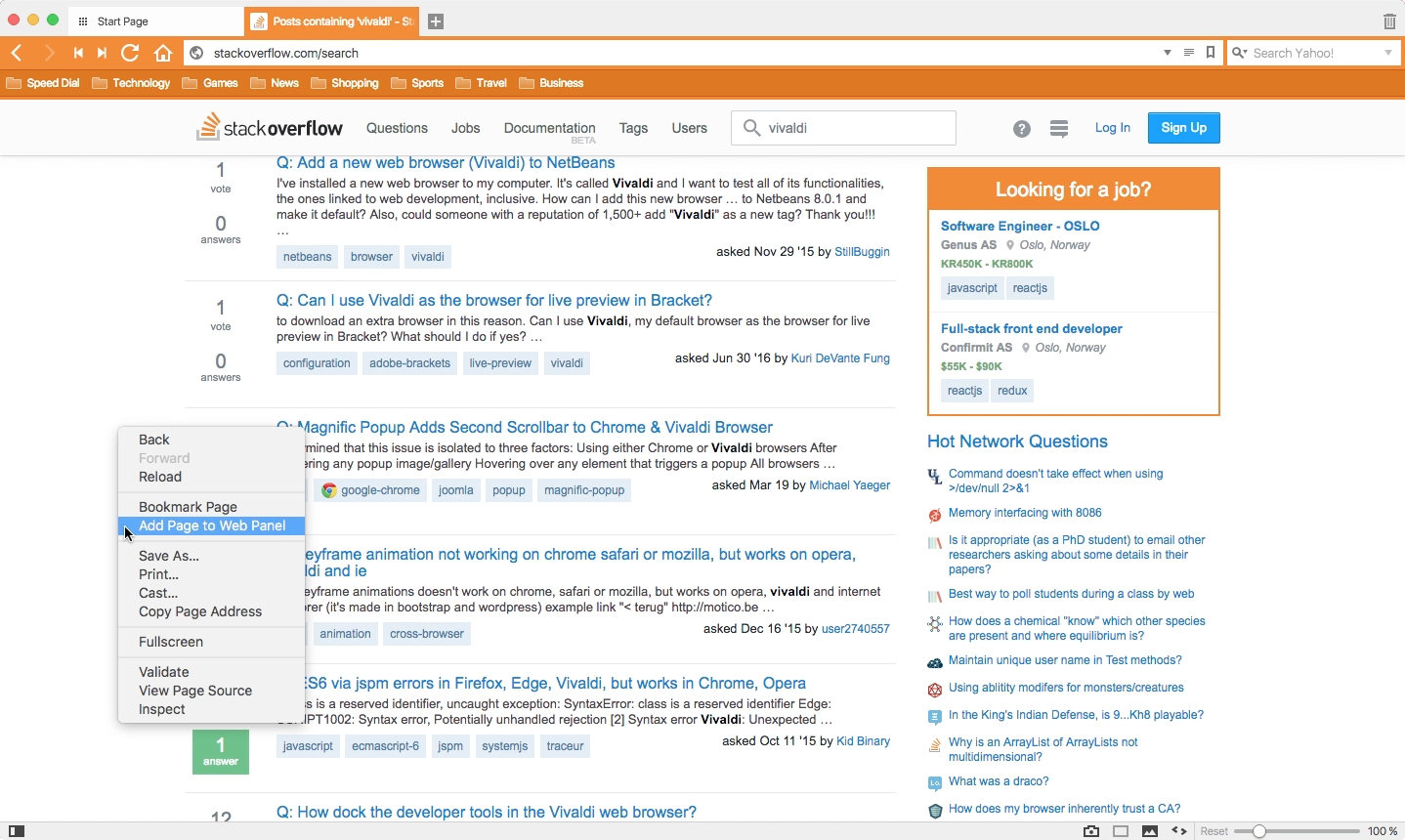 Popular uses for Web Panels:
Below we've listed a few of the most common uses for custom Web Panels. Keep in mind that due to the smaller view area, mobile-friendly sites will work best. Try adding one yourself by opening the link and adding it via the instructions above!
Further Reading: