The main side Panel of Vivaldi gives you quick access to a number of important tools in Vivaldi, including: Downloads, Bookmarks, Notes and Web Panels. Clicking into any of these tools will expand the side bar and allow you to view and interact with them in a split screen with your main browser window.
How to display Panels
By default Panels are located on the left side of any of your Vivaldi window. To expand and display them, click the Show Panel button on the left side of the Status Bar as shown below. This can also be done using the default Keyboard Shortcut F4 / ⌥⌘ P.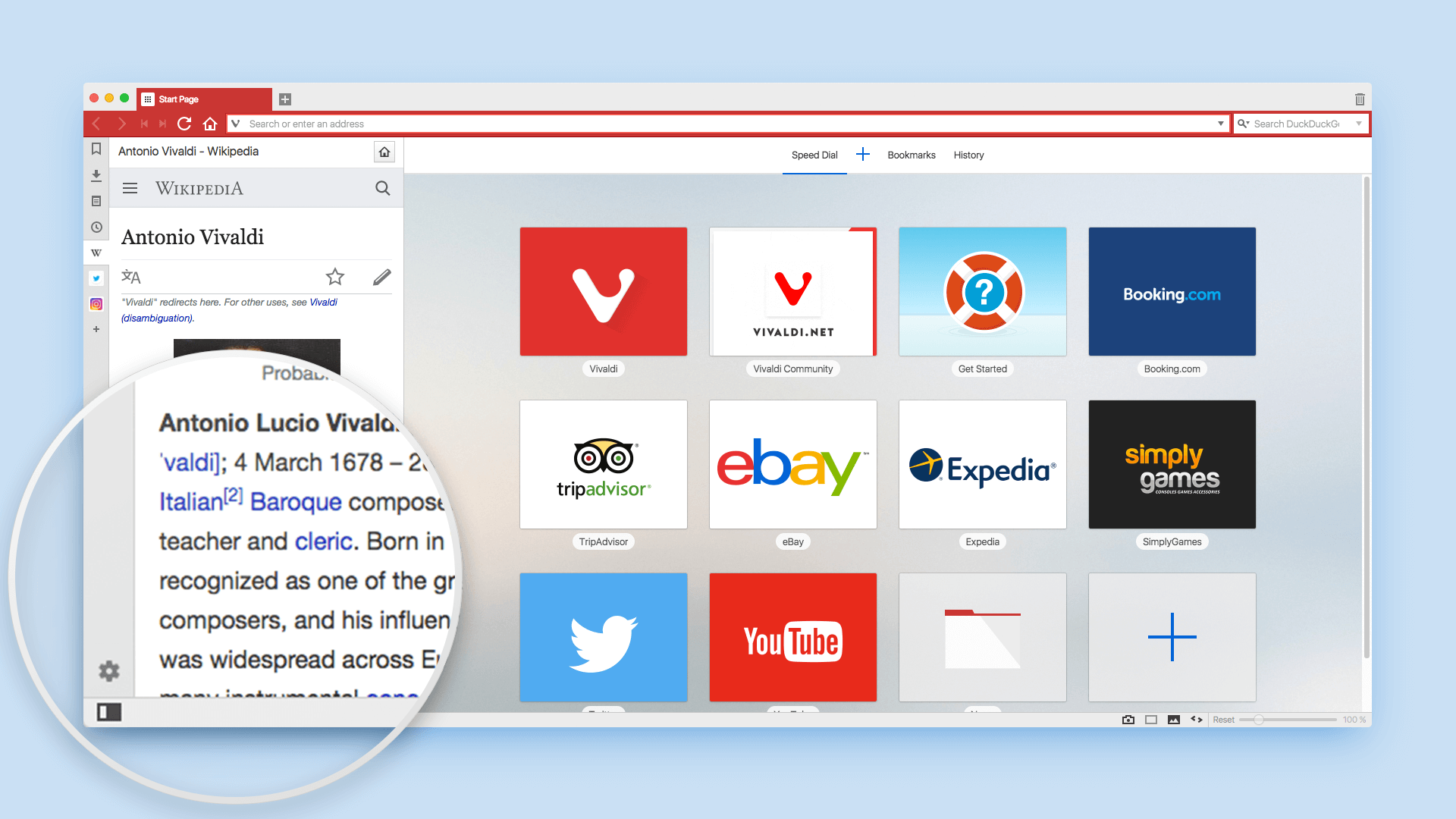 Customising the Panel
To customise the Panel, navigate to Settings > Panel. Here you can change settings such as:
Panel Position. Choose to have the Panel display on the left or right side of the browser window. For example, the screenshot below shows a Panel displayed on the right side of the window.
Show/Hide Panel Toggle to allow the small toggle on the side of the window to display (or not).
Notes Panel behavior. Choose whether or not to open the Panel automatically when creating a new Note, or automatically fetch a screenshot of the current page.