This post is also available in: 日本語 Español Português Français Nederlands
What is an Extension?
An extension is a small software program that can be installed to give added functionality to the Vivaldi browser. Extensions allow you to further customise and enhance your usage of the browser and range from social media tools to privacy-related features such as ad-blocking.
---
Extensions in Vivaldi
Although Vivaldi aims to provide as much built-in functionality as possible, many users further fine tune the browsing experience using extensions.
Because Vivaldi is built using the Chromium web browser project, extensions available in the Chrome Web Store can also be installed in Vivaldi. In some instances, extensions built for the Chrome browser will behave differently when installed in Vivaldi, but for the most part your favourite Chrome extensions will work just fine in Vivaldi.
If an extension does not work as expected, please let us know by emailing the Vivaldi support team using the contact form on our website. Contacting the extension developers can help as well.
---
Installing an Extension in Vivaldi:
Browse to the Chrome Web Store;
Select the Extensions category;
Search for desired extension;
Click Add to Chrome to install the extension in Vivaldi.
---
Allowing third-party extensions to control the Start Page
To have a custom Start Page page using an extension:
Open Vivaldi Settings;
Go to Tabs > New Tab Page;
Tick the Controlled by Extension checkbox.
---
Managing Extensions
The Extensions page gives an overview of the extensions currently installed, the ability to disable or delete extensions, and adjust extension-specific settings.
Accessing the Extensions page
Open the  Vivaldi Menu (on Windows and Linux);
Go the Tools menu;
Select Extensions.
The Extensions page can also be accessed by:
---
Hiding Extension Buttons in Address Bar
To hide or show an Extension on the Address Bar, right-click on the Extension and select Hide Button/Show button. Use the toggle button (

or

) on the right to view hidden extensions. To view hidden extensions in a drop-down menu instead of expanding the Address Bar (compare the images below), go to Settings > Address Bar > Extension Visibility and tick the box for Expand Hidden Extensions to Drop-Down Menu.
---
Reordering Extensions in the Address Bar
Enabled extensions often display a button on the Address Bar. You can reorder these buttons by holding down the Shift key and  dragging and dropping them directly on the Address Bar.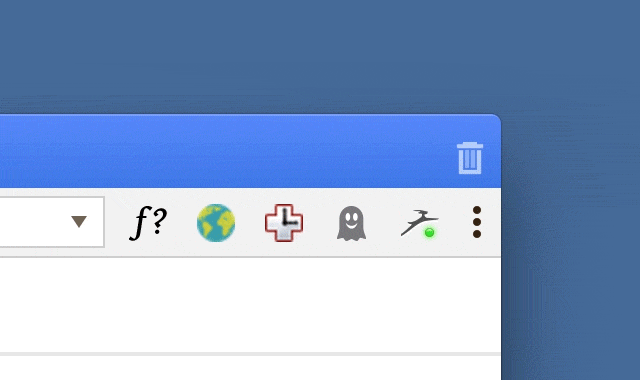 ---
Further reading
Was this page helpful?
Let us know if something's missing from this article. That's the only way we can improve.