This post is also available in: 日本語 Русский Español
Once you've created and confirmed your Vivaldi Account, there are four quick steps to set up Sync in your browser.
1. Open Sync Settings
You can open the Sync Settings either by:
Clicking the Sync icon (a small cloud) in the Status Bar – by default you'll find this in the bottom left corner of the browser window; or,
going to Settings → Sync by simply pasting 

vivaldi://settings/sync

in the Address Bar and hitting Enter.
2. Log into your Vivaldi Account
Enter your Vivaldi Account credentials (username and password) in the fields provided and click Login.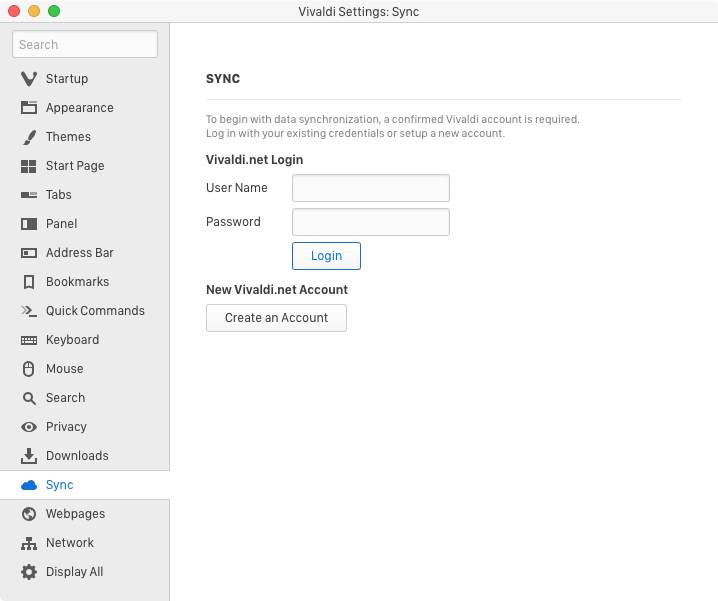 3. Create or enter your Encryption Password
For an added level of security, we encourage you to create a unique Encryption Password to secure your data. The next screen will allow you to create and confirm this password. Save it in a safe place – you'll need this when logging into your second device (as shown below).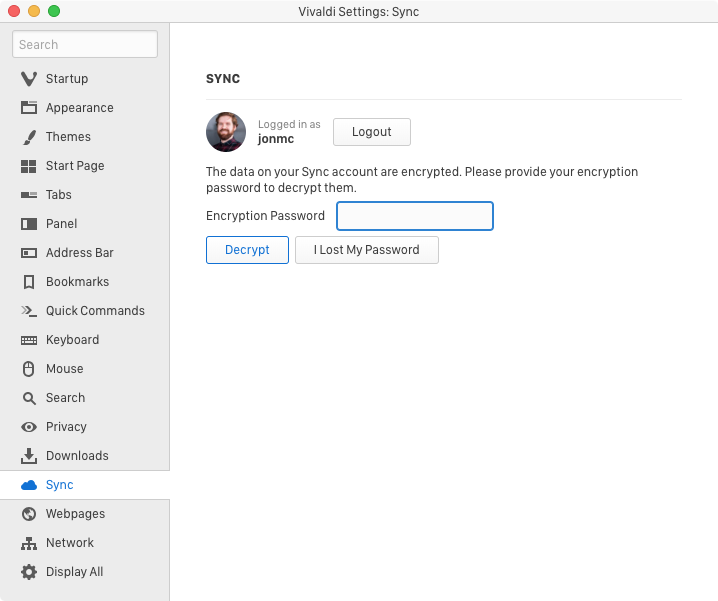 4. Start Syncing
Select which data you'd like to Sync across your devices using the tick-boxes shown. Once you're happy, click Start Syncing.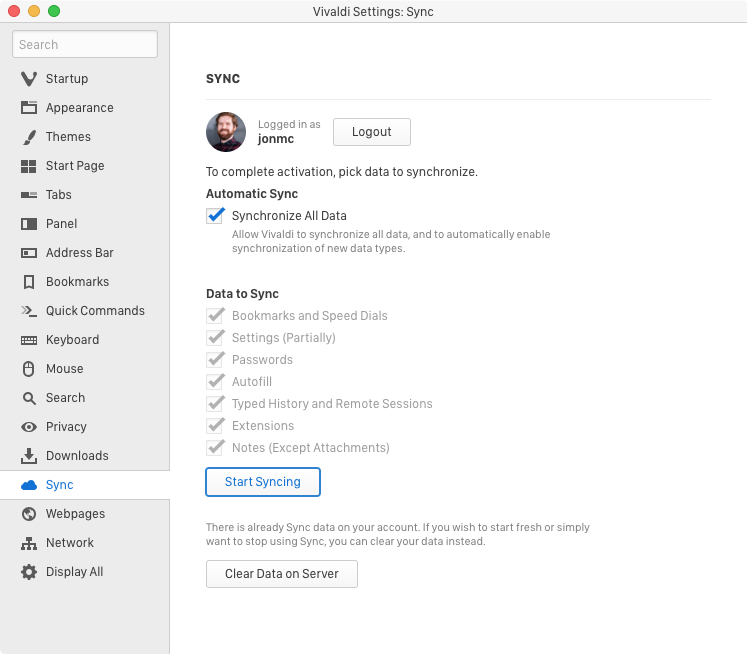 – –
Having trouble with your login or getting Sync started?
Visit the Sync Help Page for more information or get in touch with our support team.